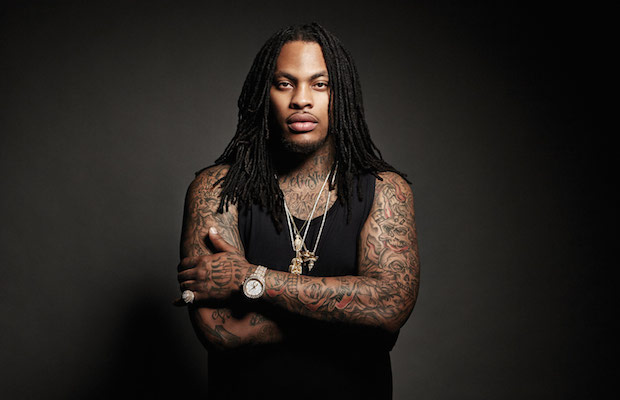 Atlanta rapper Waka Flocka Flame returns to Nashville tonight, July 10 for the first time in over a year at Marathon Music Works. Openers D.R.A.M. and NAWAS will join him as he plays ahead of the release of his third album Flockaveli 2, due out later this year. Able to bridge the gap between hip hop and EDM crowds, Waka is known for his bombastic live shows, so, if you're looking for a rowdy way to kick off your weekend, this might just be the show for you. Grab tickets here and read on for more!
WAKA FLOCKA FLAME
Southern rapper Waka Flocka Flame is set to release his third album Flockaveli 2, a followup to 2010 debut Flockaveli, this fall. Ever growing in popularity, his current tour stretches across the US through November, returning the rapper to Nashville following an explosive show last year at Anthem. His latest single, "8-0," featured Rayven Justice, and, in an even more unlikely pairing, he just dropped a track with Good Charlotte for Pixels: The Movie. The rapper has had a busy few years, boasting genre-bending success, increased mainstream attention, and even an internet-breaking announcement that he was running for president. A one of a kind figure in hip hop, you definitely don't want to miss a chance to see this rising star!
D.R.A.M.
Hailing from Hampton, Virginia, independent hip hop artist D.R.A.M. borders on the experimental side of the scene. His latest, #1EpicEP, debuted last year, and buzzworthy track "IGB2U" premiered exclusively through Noisey. Following in the footsteps of Waka, D.R.A.M. is organically building a fanbase through embracing his originality, and crafting a larger than life, independent persona. A definite artist to keep an eye on, he's a perfect compliment to this bill.
NAWAS
Local duo NAWAS channel a soulful funk sound with dreamy pop tendencies and some definite hip influence. NAWASxMCD is their EP, available on Soundcloud and for download.
Waka Flocka Flame, NAWAS, and D.R.A.M. will perform tonight, July 10 at Marathon Music Works. The show is 18+, begins at 8 p.m. (doors at 7 p.m.), and tickets are available for $25-$28.