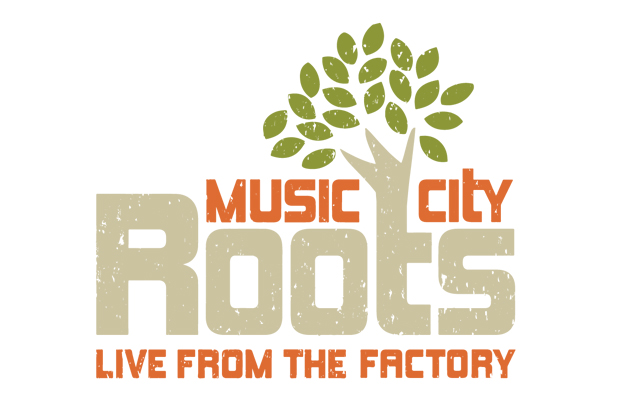 Some nights there is a common theme at Music City Roots but, other times, it is less obvious or maybe non-existent.  Tonight's line-up includes Nashville-based, Americana-folk band, Judah & The Lion, cellist/pianist, Dave Eggar, 90's country star, John Berry, and roots & soul guitarist, Kerri Powers.
How about a free ride? For the same $10 you'd pay at the door, you get a ride and refreshments on the way! Depart from the 5 Spot in East Nashville at 5:30 pm or Soulshine Pizza in midtown at 6:00.  The show begins sharply at 7PM (doors at 6PM).  The bus will roll home just after the Nashville Jam…around 9:30 or so. Keep reading to hear more.
JUDAH & THE LION
The three members of Judah & The Lion met while attending Belmont University, introduced through music and mutual friends. "We all had similar stories, despite the fact that we'd grown up in different places," explains mandolin player Brian Macdonald, "Judah (Akers) is the Southerner, I'm the Chicago city slicker, and Nate (Zuercher) is the laidback, bearded Rocky Mountain guy." The three played together soon after that initial meeting and "we connected right off the bat," remembers Macdonald. "It wasn't like Judah had said he wanted to start a band. He had some songs and he wanted to hear what they sounded like with a banjo. But when we played, it felt right and it sounded good. And we just knew we'd keep playing together."
They released two successful EPs, First Fruits and Sweet Tennessee, which hit the Top 20 in a variety of genres.  Sweet Tennessee made it to #1 on iTunes "Singer/Songwriter" chart and broke into the Top 25 overall albums chart. Their full-length album, Kids These Days, recorded in March 2014, embraces the band's folk trio roots and expands from there. The band explores a new range of emotional territory, writing about love and fear and joy and all the nuanced spaces in-between.
DAVE EGGAR
A musical prodigy as a child, Dave Eggar began playing the cello and piano at age three. By the age of seven, Eggar had performed on Broadway and with the Metropolitan Opera. He debuted at Carnegie Hall at the age of 15.  Dave is a graduate of Harvard University and the Julliard School's Doctoral Program. A virtuoso of many musical styles, Dave has performed and recorded with artists in numerous genres. Dave's mission to "not just cross over, but to cross through" multiple genres of music is apparent in all of his releases. Check out Dave Eggar and Phillip Phillips in a special performance of "Trigger".
JOHN BERRY
Singer-songwriter John Berry rose to stardom on the country charts in the 1990s with such mega hits as "Your Love Amazes Me," "Standing on the Edge of Goodbye" and "She's Taken a Shine." He's had 20 charted singles, earned Gold and Platinum records and was nominated for a Grammy Award, CMA Awards and ACM Awards. But when the hit records faded, Berry quietly left Nashville and headed back to his native Georgia. But Berry has a new outlook, a new address and a new beginning. He and his family have moved back to Music City, and he is pursuing a touring schedule that is more active than ever, whether it be a solo show with just his guitar, a small-band acoustic show or a full-band engagement. Check out "Standing on the Edge of Goodbye" from his 1995 album that peaked at number 12 on the Top Country Albums chart and was certified Gold.
KERRI POWERS
Kerri Powers started learning guitar and composing her first songs around age nine and started playing professionally in local coffeehouses throughout her native New England. She went on to release several well-received albums, including Faith in the Shadows in 2009, and two of her songs were featured on the Fox series "Rescue Me". After taking time off to get married and raise her young son, she returned to performing, counting among her credits the Boston Folk Festival, Philadelphia Folk Festival, and Telluride Bluegrass Festival and also toured Europe.  This flurry of activity recently culminated in a new self-titled album, her first in five years, that includes eight self-penned songs along with covers of Janis Ian's "Jesse," and The Bee Gees' "To Love Somebody." Fully reenergized and excited about rebooting her career, Powers is looking forward to a return to touring both here and overseas. Clearly, the creative spark that was ignited so early on is fully fuelled once again. Check out the new song, "Tenderly" which was featured on the FX network's "JUSTIFIED."

Judah & The Lion, Dave Eggar, John Berry and Kerri Powers will perform Wednesday, May 27 at Music City Roots Live From The Factory. The show is all ages, begins sharply at 7pm (doors at 6pm), and general admission tickets are available for $10 or $15 for reserved seats.