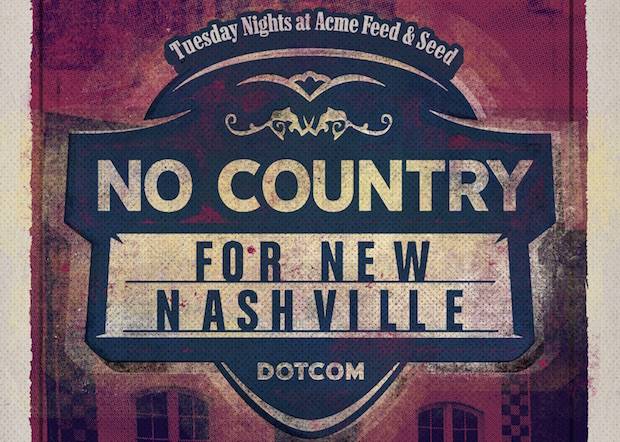 After taking last Tuesday off, No Country Presents' weekly showcase at Acme Feed & Seed is BACK! This Tuesday, May 19th will feature limitless local singer songwriter Jennifer Sullivan, power ballad rocker Aura, and Bowling Green KY alt-popsters All Deeds Done.  As we do every week, we're bringing you all this music for FREE starting around 7:30 p.m., Get there early to grab a bite and cash in on a full night of live music. For more info on the bands, please read on, and we look forward to seeing you all again on Tuesday! 
ALL DEEDS DONE
Seeming to emerge from thin air, three-piece power alt-pop outfit All Deeds Done have caught our attention with their infectious melodies. Hailing from just north of Nashville, over the Kentucky border in Bowling Green, the band seems relatively new on the scene, but feel free to have a taste below, be sure to 'like' their Facebook page, and be there when they close out our Acme showcase this coming Tuesday night.
AURA
After getting their start in Boston, stomping around Berklee College of Music, Aura moved west and set up residency in Los Angeles. They found an audience with power-ballad pop rock, and released several albums, including our favorite, Burning Hearts & Bleeding Stars.  Lead singer/songwriter Maura Murphy and lead guitar player Nick Johnson have relocated to Nashville, and are eager to try new things with their sound, as so many musicians do when they start calling Music City home. Look for a more blues tinged, roots-style edition of Aura as she takes the stage at Acme on Tuesday night.
Jennifer Sullivan
Originally hailing from New Braunfels, TX,  genre-defying singer, picker, and songwriter, Jennifer Sullivan got started with music when she moved to New York City. In the Big Apple, she landed a deal with Converse to record her music for free. Soon after releasing her debut LP, Urban Cowgirl in 2014, Sullivan made the move to Music City, and has since gone on to perform at major music festivals like SXSW & Bonnaroo. We just premiered her brand new single "Proof", that you can listen to below, and be sure to get to Acme early to see what all the fuss is about with this rising talent.
All Deeds Done, Aura, and Jennifer Sullivan will perform Tuesday, April 19 at Acme Feed & Seed. The show is 21+, music begins at 7:30 p.m., and, per usual, it's totally FREE! Downtown PARKING can sometimes be an issue. However, if you're willing to walk a few blocks, street parking is typically easy to find on the numbered avenues south of Broadway or along Korean Veterans Blvd, and metered spaces are often free after 6 p.m.