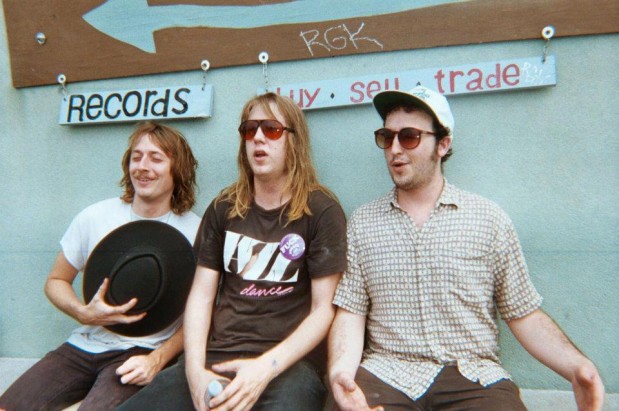 Natural Child, Faux Ferocious , Birdcloud
The Basement East; Nashville, TN
April 25, 2015
Words by: Jacob Ryan (@GonzoWithGusto)
East Nashvillians rejoice! The day has finally come, and East Nasty officially has a proper venue to entice bigger-than-the-bar-scene bands to come play on the other side of the river. Unless you've been living under a rock for the last six months, or you're not a regular reader of our blog, than you've heard about The Basement East (read this post) popping up just a hop skip and a jump away from the Five Points bar district. Well, last week was the first week it was officially open for business, and to celebrate they had five huge nights of music to blow our minds. We were there for several nights of tunes, including Saturday, when local honky tonk rock favorites Natural Child headlined, with garage punks Faux Ferocious, and raunchy song birds Birdcloud playing in support. Read on for a full review, and we look forward to seeing all of you hanging out on the east side soon!
Honestly, it's been a long time coming. Arguably the heart of the local indie rock, DIY non-country music scene, East Nashville has been begging for a real venue for a while now. Of course there's never been any shortage of bars that host live music (see 5 Spot or fooBAR), but that 200-300 person event space, with a stage, has been noticeably missing from the scene for quite some time. Enter the Basement East, or as it's already been affectionally nick-named, "The Beast."
After watching the Preds blow it in Chicago, thus eliminating themselves from The Stanley Cup playoffs, I drained a beer down my gullet, and began to walk from Tenn 16 to The Beast, and arrived just as Birdcloud were getting started. The female mandolin/acoustic guitar two piece were about as crude as they come, singing nice sweet folk and alt-country songs about warm and bubbly topics like double-penetration, taking a piss in the shape of Africa behind Springwater Supper Club, and going down on rodeo clowns. Their sing-songy, slut-tastic shtick reminded me a little of Reformed Whores (read this post), but Birdcloud take the filth and sleaziness to new levels. They were pounding shots of tequila in-between songs, loosing guitar picks giving each other high fives, and explaining through song how their "pussy belongs to Jesus;" drunkards in the purist form, and I was loving every bit of it. They were the perfect introduction to The Beast for me, and I can honestly say I'll never forget it/them.
After Birdcloud's set, I was chit-chatting with friends and taking it all in. The place even smells like East Nashville; that perfect mix of faint festival stink, PBR residue, patchouli oil, and pouched rolling tobacco. There were some movers and shakers in the crowd too. I recognized the singer and lead guitarist from Cage The Elephant, Bobby Bare Jr, local rising star garage rockers That's My Kid (more info here) and a No Country Presents alumnus, Jacob Thomas Jr. (read this post). Everybody was all smiles, happy to be enjoying live music on a Saturday night, and thrilled to be supporting the newest member to Nashville's performance venue family.
Soon enough, Faux Ferocious were tuned up and unleashing their brand of psychedelic garage punk for the not capacity, but large enough, crowd. We've covered them before, but this set had a different, more high energy feel. They blasted through their high powered playlist, getting heads bobbing and energy up. It was quite different than the previous act, but some how they both felt at home in the belly of The Beast. Towards the end of their time-slot, the group encouraged everyone in the audience to move closer, since that all too common Nashville passive aggressive invisible barrier had formed between the front of the stage and the crowd. The spectators listened and jostled to the front, even breaking into a tame, but still inspired mosh. Beer flew through the air and a lone crowd surfer made his rounds, being carried around by three dudes like a Caesar of ancient lore.
Once we'd finished our smokes on the impressive back patio/deck, it was time for the headliners to take the stage. Natural Child are one of my favorite local bands, and I was super stoked to be seeing them at what is bound to become my new favorite venue in Music City. They plowed through their Grateful Dead meets honky-tonk era Stones set, playing some old favorites and some brand spanking new numbers as well. Wonderful yarns about women doing their men wrong, marijuana  misadventures, and corn liquor blues. My buzz was strong and unrelenting by the time they'd finished, so the crew and I walked the three or four blocks to Red Door Tavern to keep the party going. I can promise you it's going to be great summer, especially when you're hanging out at The Beast. All the nearby bars are open late as well, so debauchery doesn't have to end when the music does. God bless America, and God keep East Nashville classy nasty.