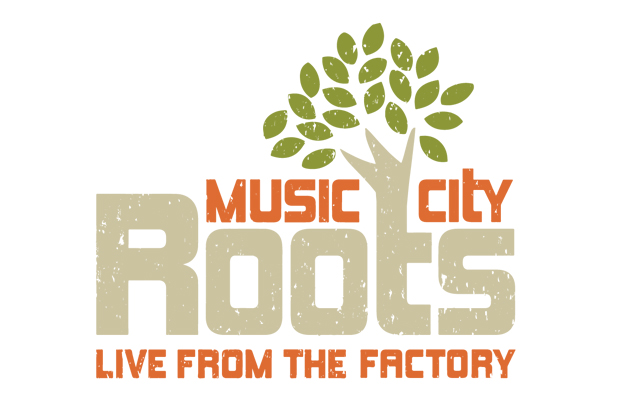 We have been fans of Music City Roots for a while and were a bit apprehensive about the move last year from the Loveless Barn to the Factory in Franklin.   The Factory is larger, the seats are more comfortable, and the sound is great.  Logistically, the location is much better for me personally but would the rest of the core audience make the move, would new fans discover the show and would the vibe remain the same?   The answer seems to be a resounding yes as the audiences have been great and the shows really appear to be hitting their stride.  This week's show is no exeption with an excellent lineup that includes Billy Joe Shaver, Scott Miller, John Moreland and The Dustbowl Revival.
The Live Broadcast Show is at 7 pm. General Admission is $10 or Reserved Seats for $15.  Student Tickets are $5 (Available at Box Office with a valid ID).  You can also jump on the bus that will pick you up at 5:30pm from The 5 Spot or at 6pm in front of SoulShine Pizza in Midtown.  Keep reading to hear more about this week's show.
BILLY JOE SHAVER
We were fortunate to catch Billy Joe Shaver a few weeks ago at MCR's "sister" show, Bluegrass Undergound.  A true American classic, Billy Joe Shaver grew up in Corsicana, TX and joined the Navy at 17.  He hitchhiked to Nashville where he made a name as a songwriter, having songs recorded by Waylon Jennings, Kris Kristofferson, Johnny Cash and Elvis.  His debut as a recording artist was the 1973 masterpiece, Old Five And Dimers Like Me, which included "Georgia On A Fast Train". His latest, Long In The Tooth, was released in August 2014 and became Billy Joe's first album to chart in Billboard's Top Country Albums. The album includes a duet with Willie Nelson "Hard To Be An Outlaw", which they recently performed on Late Night with David Letterman.
SCOTT MILLER
We have seen Scott Miller several times including a previous visit to Music City Roots.  Miller is an alternative country/southern rock singer, songwriter, and guitarist.  He grew up on a farm in Virginia and, after graduating from William and Mary, moved to Knoxville, TN.  There, he helped form the band eventually known as the V-Roys, which were the first act signed on Steve Earle's label, E-Squared Records.  In 1999, Miller formed a new band, Scott Miller and the Commonwealth, and returned to his family homestead in the Shenandoah Valley.  His most recent solo album, Big, Big World, produced with Doug Lancio, includes "How Am I Ever Gonna Be Me?" which he performed at Music City Roots live from the Loveless Cafe back in 2013.
JOHN MORELAND
We've already told you here how excited we are about Oklahoma based singer-songwriter, John Moreland's  two Nashville shows today and his new album, High on Tulsa Heat, which comes out next week. But, in summary, John had a strict church upbringing, was writing and singing by age 10, and fronting punk bands as a teen.  He eventually burned out on hardcore punk and returned to the music he grew up with…his father's record collection, which included CCR, Neil Young, Steve Earle and Tom Petty. Punk's loss is definitely our gain. He writes beautiful, meaningful songs which he delivers live in a way that quiets a room.  He's also going to be at the 5 Spot tonight for a late set. Check out this powerful video for the song "Cherokee" from the new album.
DUSTBOWL REVIVAL
Making their MCR debut, Dustbowl Revival is an eight-person collective from Venice, CA that merges old school bluegrass, gospel, pre-war blues and the hot swing of New Orleans to form a spicy roots cocktail.  The band was named the Best Live Band In Los Angeles by LA Weekly.  Dustbowl bravely brings together many styles of traditional American music. Some call it string band-brass band mash up. Maybe it's called Swing grass or good old Americana.  They are getting solid play on NPR, rising on the Americana charts and slated for a big 2015.  They recorded their first live album which will be released in June.  Check them out performing "Doubling Down On You" live in Malibu, CA with Jam in the Van.
Billy Joe Shaver, Scott Miller, John Moreland and The Dustbowl Revival will perform on Wednesday, April 15 at Music City Roots. The show is all ages, begins promptly at 7PM (doors at 6PM), and tickets $10 for General Admission or $15 for Reserved Seats are available here.