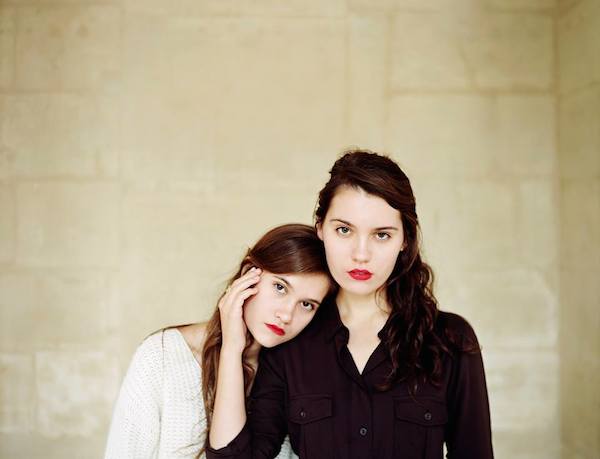 Tonight is a night of girl power at The Stone Fox. Lily & Madeleine along with Shannon Hayden will be taking the stage starting at 9PM to showcase just how amazing female musicians are in a world dominated by male influence. Just because the girls don't play pop, though, doesn't mean your hips won't be moving. Lily & Madeleine merge the gentleness of folk music with the edge of rock to create a harmonious heaven between the two genres, while Shannon Hayden demonstrates that the cello can most certainly be incorporated into modern music in an alternative, beautiful way. Don't miss this line up – the artists have a history of selling out shows, so pay your $10 and get down to The Stone Fox ASAP.
LILY & MADELEINE
Sister team Lily & Madeleine first caused heads to turn just a year ago when they posted their song "In the Middle" on YouTube, and have since racked up nearly half a million views. Their harmonies are hauntingly beautiful and their two lovely voices seem to mold together to create one perfectly unified set of vocals. Their music is a breath of fresh air in a world riddled with reused pop melodies and unimaginative lyrics. Now, the sisters are venturing out of their Indianapolis hometown to promote their latest album, Fumes, which was released on October 28th through Asthmatic Kitty Records.
SHANNON HAYDEN
Hailing from the Windy City (that's Chicago, just in case you're not sure) is Shannon Hayden, a cellist who brings a classical instrument to the front lines and introduces it an electronic/alternative genre. This indie artist is making waves in music with her progressive style, and her tendencies to veer towards the non-traditional. She's currently on tour promoting her sophomore album Solid State Cello. 

Lily & Madeleine and Shannon Hayden will perform on November 12 at The Stone Fox. The show is 18+, begins at 9PM, and tickets are available for $10.