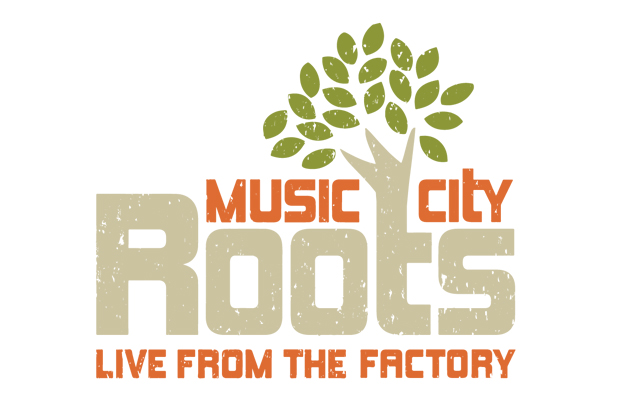 This week's Music City Roots at The Factory at Franklin  features the return of  Nashville's own Taylor Brashears, hyper country string band The Whiskey Shivers, rocking blues from Selwyn Birchwood, and Maine songwriter Keelan Donovan.  Keep reading to hear more about this diverse lineup.
WHISKEY SHIVERS
Austin based string band Whiskey Shivers is a diverse group of players hailing from Kentucky, Oregon, Texas, and upstate NY.  We had heard the buzz and hoped to catch their set at this year's Americana Music Fest.  Rolling Stone added to our disappointment by naming them one of the festival's "must-see acts."  They also said the band  "Chops away at traditional bluegrass constraints with a mischievous cleaver, mixing in shadows of Delta swamps and New Orleans basements… the fierce inertia of Old Crow Medicine Show, the ramshackle folk punch of Felice Brothers and the punk energy of a pre-sobriety Deer Tick".  They are touring in support of their new self-titled LP.  Upright bass, fiddle, washboard, banjo and guitar; a traditional arrangement for some not so traditional music.  "Whiskey Shivers isn't just the five of us on stage, it's everybody in the room," says fiddling front man Bobby Fitzgerald in the band's bio. "We try to bring everybody into the moment and get them to realize there's no wall between us and the crowd. We're all in this together, and we're all here to have a good time".
TAYLOR BRASHEARS
This is the third or fourth MCR appearance for Taylor Brashears and coincides with her current participation on The Voice.  For her blind audition, she took on Loretta Lynn's "You Ain't Woman Enough To Take My Man" and, not too surprisingly, ended up on on Team Blake.  If any of this makes any sense, you probably knew it already.
SELWYN BIRCHWOOD
Electric blues guitarist Selwyn Birchwood opens the show. Inspired growing up in Florida by Buddy Guy, employed and mentored by Sonny Rhodes, he is now signed to the Alligator Records label that made history with Buddy Guy, plus Albert Collins, Koko Taylor, Junior Wells, James Cotton and more.  Blues Matters magazine calls him a "genius revelation" and Rolling Stone opined that he's "a powerhouse player and emotive performer…fully-formed. Birchwood is a major player".
KEELAN DONOVAN
This week's emerging artist is Keelean Donovan who grew up in Portland, Maine before relocating to Nashville and finishing his college education at Belmont.  He was invited to join the Ten Out of Tenn group here in Nashville and opened up for Katie Herzig on her "Walk Through Walls" tour this past spring.
The Whiskey Shivers, Taylor Brashears, Selwyn Birchwood, and Keelan Donovan will perform Wednesday, October 15 at Music City Roots at The Factory at Franklin. The show is all ages, begins at 7 p.m. (doors at 6 p.m.), and tickets are available for $15 (or $10 with student ID).