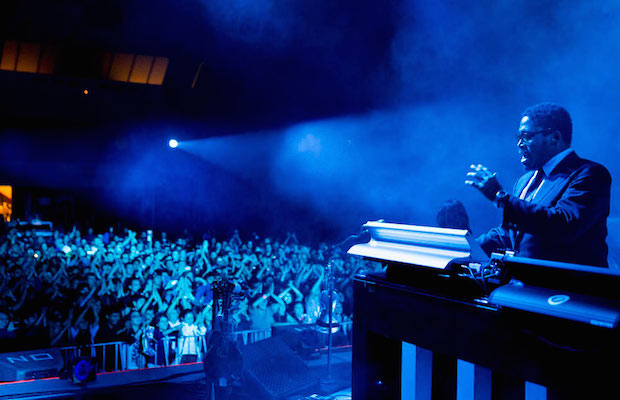 We are absolutely heartbroken to report that Isaiah "Ikey" Owens, known for his work with Jack White, as well as The Mars Volta and Free Moral Agents, among others, was found dead in his hotel room earlier today in Cholula, Mexico, while on tour with White. The cause of death has yet to be determined, so, out of respect to Ikey, we'll abstain from providing any further details being floated around (UPDATE: a coroner has ruled Owens' cause of death to be a heart attack). The remainder of the band's Mexican dates have been canceled. We personally got to see Ikey play many times over the years, and knew him to be not only an unparalleled talent, but a kind, goodhearted soul. He will be missed. Check out statement via Third Man Records below.

"It is with great sadness that we tell the world of the passing of the incredible musician Isaiah "Ikey" Owens. He will be missed and loved forever by his family, friends, bandmates and fans.
Ikey Owens was an astounding keyboard player in Jack White's backing band. He also played with Mars Volta, Free Moral Agents, and many other projects.
Out of respect for Ikey, the remaining shows of the Jack White Tour in Mexico have been cancelled.
We will all miss you Ikey. You were and are an incredible artist."