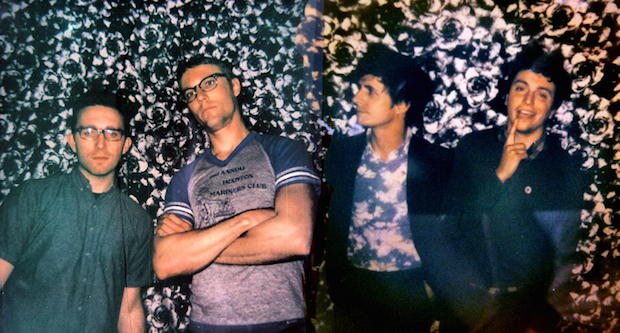 Tonight brings together a wealth of music from Literature, Forwards Edwards and Daddy Issues. The somewhat angst-ridden but definitely pop/dance worthy music that the three bands are seeking to bring to you fine folks will be played at Betty's Bar and Grill at 9 p.m. with a cover charge of $5 at the door. Two of the groups have recently released albums, and one of them is brand spankin' new to the music scene, so it will be an excellent night to indulge yourself in original sounds.
LITERATURE
Having released their second album, Chorus, on Aug. 19, this Philadelphia-based quartet is now on the road to bring their upbeat, mystical tunes to crowds around the USA. The band had the pleasure of working with engineer Gary Olson (Crystal Stilts, Mad Scene, The Beets) on this album to create and solidify the pop sound that will energize listeners. Literature's single, "The English Softhearts," can be heard below:

FORWARDS EDWARDS
The seven young gents that make up Forwards Edwards (we don't even know what to call that…a septet? That sounds weird) have all banded together to bring forth a mix of heavy funk, soul and garage music. Based out of Nashville, the band released their most recent album, Backwards, after recording it in Ashland City, and are now turning their attention to live performance.
DADDY ISSUES
Nashville-based band Daddy Issues are not the type that simply picked what they thought was a good sounding name and ran with it. The group, made up of Jenna, Jenna, and Emily, have decorated their Facebook with quotes about people having literal daddy issues. The trio released their single, "Pizza Girl," in May of this year, and are fresh onto the music scene with their version of "sad-girl rock."
Literature, Forwards Edwards, and Daddy Issues will perform on TONIGHT, Sept. 11, at Betty's Bar & Grill. The show is all ages, begins at 9 p.m., and tickets are available for $5 at the door.