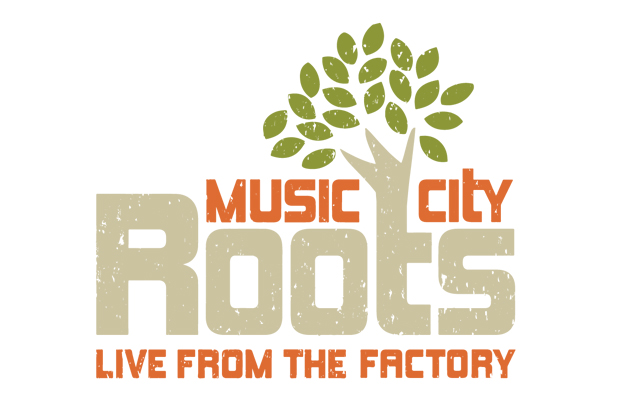 Music City Roots welcomes back Alanna Royale to open this week's show. Tonight's show also features Dom Flemons, founding member of the Carolina Chocolate Drops. Also on the bill are singer songwriters, Ruston Kelly and Elise Davis. As always, doors are at 6PM and the show starts promptly at 7PM.
ALANNA ROYALE
We at No Country are big fans of the rock and soul of Alanna Royale so we have seen them and written about them quite a bit previously. The band is fronted by the larger than life personality of Alanna Quinn-Broadus and features a killer band including a smoking horn section. The sextet has at last finished work on a debut full-length album, Achilles, which will come out September 16, and we expect will hear a tune or two off the new record tonight.  You can pre-order Achilles here.
DOM FLEMONS
Making his Music City Roots debut this week is Dom Flemons, from the Grammy winning Carolina Chocolate Drops, which he co-founded with Rhiannon Giddens and Justin Robinson. They have been one of the most remarkable stories in folk and roots music of the last decade but, in late 2013, Dom announced that after eight years, he was moving on to fulfill solo ambitions. Dom's just released his 3rd solo record, Prospect Hill, which finds Flemons digging deeply into ragtime, Piedmont blues, spirituals, southern folk music, string band music, jug band music, fife and drum music. The album was released by the Music Maker Relief Foundation, the fascinating non-profit that's championed and supported some of the Deep South's most authentic artists. It should be a great set.
RUSTON KELLY
Ruston Kelly is a Nashville based singer songwriter and multi-instrumentalist. As the former lead singer of Elmwood, Ruston has opened for major rock acts including O.A.R. and G. Love to name a few and played several of the big festivals such as Bonnaroo and Forecastle. As a solo Artist, Ruston has toured with the likes of The Lumineers and Jackie Greene and as a writer he landed a Tim McGraw cut.
ELISE DAVIS
Elise Davis is an Arkansas native who moved to Nashville in a rush of enthusiasm and hope with her guitar. It seems this was not altogether wrong-headed, in that she won an American Songwriter/Martin Guitar songwriting contest, which set her up with some publishing support. Her EP called Life is rich with melodies and messages that match.
Alanna Royale, Dom Flemons, Ruston Kelly and Elise Davis perform on Wednesday, August 20 @ Music City Roots. The show is all ages, begins at 7:00PM (doors at 6PM) and tickets are $15. The Factory at Franklin, Liberty Hall, 230 Franklin Road, Franklin TN 37064