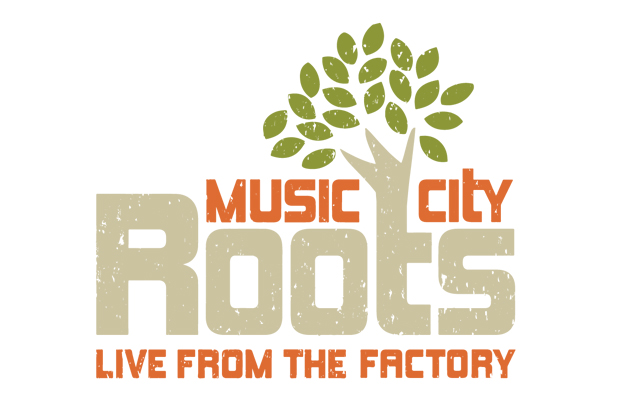 After a very impressive performance last week by Michael Cleveland and Flamekeeper, this week's Music City Roots at The Factory at Franklin is all bluegrass with the IMBA Nomination Show.  We try not to let the fact that International Bluegrass Music Association moved its annual World of Bluegrass convention from Nashville to Raleigh, NC last year bother us too much.  We decided to just appreciate the fact that we still are connected, get to see some great bluegrass and, potentially, some of this year's nominees.   The event begins at 4:45 p.m. with a live webcast of the press conference announcing the nominees for the 2014 IBMA Awards.  The regular show starts at 7 p.m. with Sam Bush, Detour, Balsam Range, and Becky Buller  taking the stage.
SAM BUSH
Considering his history with the new grass revival, the Emmylou Harris Hot Band, and numerous other collaborations, the opportunity to see bluegrass royalty Sam Bush perform around town so often is truly appreciated.  He always surrounds himself with steller players and we are sure that this show will be no different.
DETOUR
Detour are bluegrass band out of Michigan, who have been making records for more than seven years. The group features lead singer Missy Armstrong, fiddle player Peter Knupfer, Lloyd Douglas on banjo, and recent addition Jeremy Darrow on bass.
BECKY BULLER
Becky Buller began in a family band in Minnesota, then hit the the road with Valerie Smith and Liberty Pike after attending ETSU.   Becky toured with Appalachian Trail while at school, has been a member of the award-winning Daughters of Bluegrass, and was on tour with four-time and current reigning IBMA "Female Vocalist Of The Year" Dale Ann Bradley.  In 2013, Becky teamed up with Darin & Brooke Aldridge and their fine band. She  has two solo records to her credit:  Little Bird (2004) and Rest My Weary Feet (2000), along with a new solo album, Tween Earth And Sky, scheduled to be released in late summer 2014.
BALSAM RANGE
Balsam Range won the IBMA Award for Album of the Year last year for Papertown, and Song of the Year in 2011 for "Trains I Missed."  Surprisingly, tonight will mark their Music Ciy Roots debut.   The western NC quintet have had numerous chart-topping songs on the bluegrass charts, and have earned year-end accolades.   They thoughtfully and respectfully adopted the name of a majestic range of mountains that surround part of their home county, where the Smokies meet the Blue Ridge, as their band name.  With the band's level of success and their delivery of great albums, expectations are high for their new record, Five.
Sam Bush, Detour, Becky Buller, and Balsam Range will perform tonight, Aug. 13, at Music City Roots at The Factory at Franklin. The show is all ages, begins at 7 p.m. (doors at 6 p.m.), and tickets are available for $15 (or $10 with student ID).