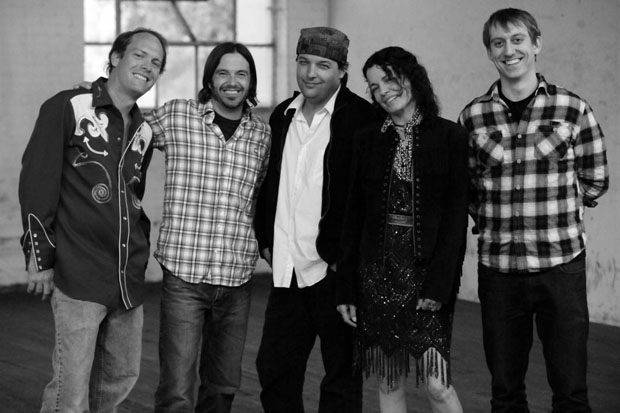 Donna the Buffalo. Photo by John D Kurc.
Donna the Buffalo are coming to one of Nashville's newest downtown venues, The Hatchery at Acme Feed & Seed on August 21st. If you haven't made it out yet to see what's popping at the corner of Broadway & 1st Ave, this will be a great opportunity to check it out. Actually, if you haven't yet witnessed firsthand the groovy, melodic Americana that is Donna the Buffalo, then you must check it out.
To find out more about our last experience at The Hatchery with Hard Working Americans, click here. You can also continue reading below for more info about the band and a taste of what they offer.
New York-based Donna the Buffalo have been wooing crowds with their blend of of cajun, rock, folk, reggae, and country for 25 years. Having just released Tonight, Tomorrow and Yesterday, their first studio album in five years, they are touring with a renewed vigor.
"It's been really fun with this lineup," vocalist/guitarist Jeb Puryear said recently in a press release. "You get to the point where you're playing on a really high level, things are clicking and it's like turning on the key to a really good car. It just goes."
Donna the Buffalo will perform Thursday, August 21, 2014 at The Hatchery at Acme Feed & Seed. The show begins at at 7pm, and tickets are available for $12 online.