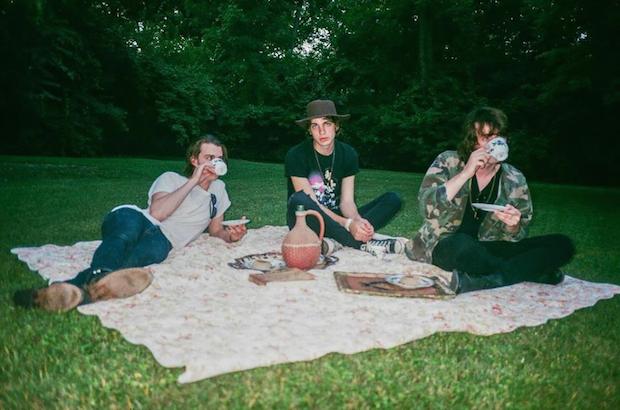 Well, it was inevitable friends but here it is again; Monday (dun, dun, duuuunnnn!). It's OK though, you can relax, because we have just the show to keep it from being another crap start to your traditional work week, or maybe your schedule is non-traditional and you just want to enjoy your night off. Either way your ass better be at Springwater Supper Club TONIGHT for South Carolina garage grunge trubadors Heyrocco, local rockers Bad Cop and Savannah, GA soul/surf rock band Triathalon, all for just $5!!
We told ya'll all about our last adventure at Springwater in this post, but we highly recommend you see the legendary dive for yourself in person, and what better opportunity than tonight. This 21 + show should kick off around 9 pm, and all three bands kick ass, so make sure you get there early. If you'd like even more info about the line-up read on after the jump but whatever you do, don't let Monday win. GO SEE SOME LIVE MUSIC, NASHVILLE!!!
HEYROCCO
Heyrocco have been going extra hard for the last five years ever since they first plugged in and started practicing in their parents garage. Nearly on-par with early Nirvana records, they're known for their in-your-face live shows and dark pop/ grunge riffs; definitely a band to watch and get hip to now before they blow it wide open. Tonight, in Music City, they're kicking off the West Coast portion of their "SO DOPE" tour before they head across the pond to merry ol' England, so get it in now while you can, because they may not come back around this way for awhile. Their latest LP, Teenage Movie Soundtrack, should be getting heavy play in your life already, but if you're not quite in the loop just yet, check out the video for their latest single "Virgin" below and see them live at Springwater tonight.
BAD COP
Although they're local, this will only be Bad Cop's second Nashville gig of the year, and if it's anything like their first, then we are all in for a treat. They're indie/pop distortion rock has been turning heads since 2009, so be sure to cop their The Light On EP (2013) in order to stay ahead of the curve, as more new tunes are coming soon. Get a sample of their latest at the show, and look for a full-length, and another EP called Wish You Well … And Goodbye, both due out sometime in September.
TRIATHALON
The Georgia quartet are relatively new on the scene (they created a FB page in 2011) but they already have a couple 7"s, including their latest entitled Swells, floating around that are worth a listen. Luckily, you won't have to hunt them down to hear the band's surf and soul influenced rock sounds, because we've embedded one below. If you like what you hear, be sure to get to the venue earl so you can get even more tunage from the up-and-comers.
Heyrocco, Bad Cop, and Triathalon will perform TONIGHT at Springwater Supper Club. The show is 21 +, begins at at 9 pm (doors at 8), and tickets are available for $5 at the door.