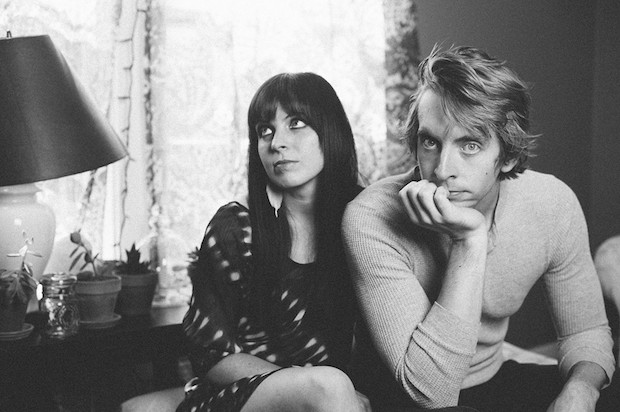 By Kurtis Dickerson
We had the amazing pleasure of catching the Nashville based duo Adam & I open up for Pilot Rouge back in early April at 12th & Porter. Now, the Americana folk duo of Adam and Andrea Melia have released their single, "We Have Love," off of their self-titled debut album. Through an upbeat playful guitar and bright dual vocals Adam and I manage to weave the dark foreboding nature of worry against the enticing and cheerful simplicity of love. Keep reading below for the full story of these singer/songwriters' new venture into death, love and salvation.
Adam and Andrea both met under the blistering Southwestern sun of Phoenix, AZ back in 2007 and, since moving to Nashville, they have pushed their way through open mic nights, EP releases, and songwriting circles to become Adam & I. With a live performance reminiscent of the playful banter and clever song-weaving of The Civil Wars, these two have mastered a charm that is undeniably hard to ignore. "We Have Love" is a prime example of the light delight that comes from the trust in one's companion in the face of despair. Take a listen here and enjoy.
The duo have hinted at some new releases coming soon, but make sure to grab Adam & I, which showcases a deeper search and dive into the nature of loss, love and a greater understanding. Also, keep an eye on their concert calendar as they announce their "Our House Has Wheels" 2014 tour, littered with house concerts and listening rooms from here to the west coast. We'll be sure to let you know when they will be gracing a Nashville stage again soon.