We love seeing local artists grow up and sell out venues like the Cannery Ballroom. That's exactly what Cherub did on 3.1.14. Since 2012, their single "Doses and Mimoses" went from viral success to alt radio Top 40 hit. Their live shows enjoyed a similar trajectory, growing from frat ragers to festival stages. For their inaugural Blow'd Tour date, Cherub brought along eclectic hip-hop act ProbCause and California synth-pop duo Carousel. We knew this would be a big 'un, so we sent both Justin Stokes and Wes Davenport to tag team a review.
Read on after the jump for the full party rundown.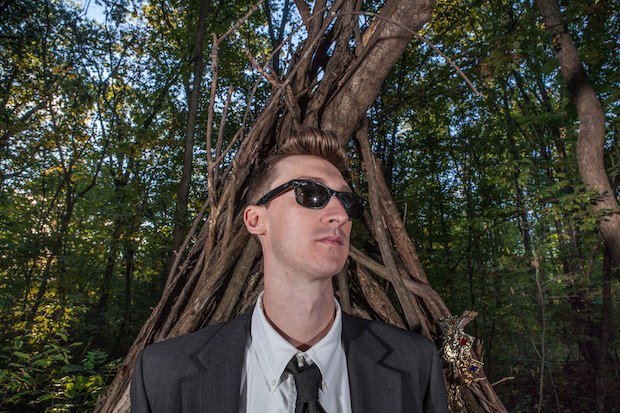 Justin Stokes: Opening on a note that set an unusual tone for the rest of the show's lineup, the opener ProbCause was perhaps the most impressive of the evening. Pulling from rap and hip-hop influences that seem to span a few decades, the evening's starter took to the audience as if they were old friends from festivals' past. It was impressive. Here we have an act coming through the ranks of music, who not only takes to the stage as if it were a second nature, but is able to feed a hip-hop craving that Nashville didn't even know it had in one solid performance, which he claims was the first of day of his tour.
He's too professional for this to be day one. You almost don't buy it. but adding an urbane charm to urban music, the machine-gun mouthed ProbCause is able to work an audience into a calm social ocean that moves back and forth with the tide of each song.
Wes Davenport: After ProbCause, several dozen people were hanging around Cannery's entrance/merch booth area. Then California's Carousel fired up their 2013 electro-pop single "Another Day", sucking everyone back into the main room like a sunny, synthy vortex. Seriously, Carousel's music is the closest thing to sunlight Nashville's had in months.
The duo wrapped their set up with a pair of effortless Drake and Robyn covers: "Just Hold on We're Going Home" and "Dancing On My Own." Keep an eye out for an spring release from Kevin Friedman and Jackson Phillips. They wrote the new tracks at synthist/vocalist Phillips' impressionist art-filled home in Palm Springs, CA. It's sure to be worth your hard-earned Monet.
By the time Cherub turned up, the diverse crowd hit Cannery's capacity. There was a good mixture of booty poppers, bros with terribad falsettos, beard-scratching critics, and spring breakers taking selfies next to the exposed brick. It's proof of how many different crowds they've played to over the years.
Cherub eased into the first night of their Blow'd Tour, with sensual guitar play and slowed down funk beats. It's like they wanted to make a little love with Nashville before getting down to business. Tracks like "Tonight" from 2013's Antipasto EP were a sexy warm up to a gradually more energetic setlist. Once things got moving, there was no stopping the band.
In fact, the party raged so hard, the unforgiving house lights didn't seem to kill buzzes or shame too many into leaving the club. With more than 40 live dates and festival appearances at SXSW, Firefly, Electric Forest, and Bonnaroo, Cherub will keep on doing us proud in 2014.