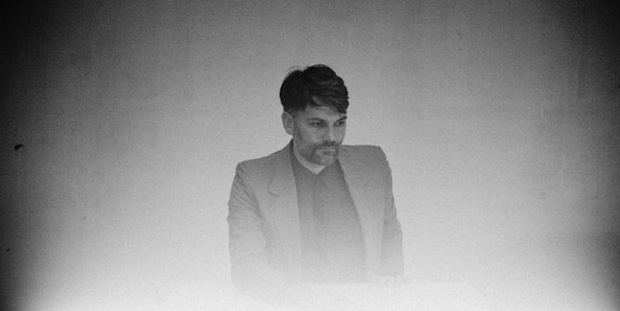 Italian multi-instrumentalist Mauro Remiddi (dba Porcelain Raft) is coming to The Basement tonight, and we've been brimming with excitement all weekend for this Monday night treat. We last caught Porcelain Raft as the opener for Yuck! in 2011, and they stole the show.  If you like atmospheric, dreamy pop music from an incredibly talented musician, then you should definitely prepare yourself now for a fun Monday night.  Locals Shy Guy open things up around 9pm.
PORCELAIN RAFT
The last time we saw Porcelain Raft there was just a single or two floating around. This tour comes in support of his second full length for the Secretly Canadian signed artist. His first full-length release, Strange Weekend, was a full on explosion of shoe-gazey dream pop that was in constant rotation over here. The follow up, Permanent Signal, features more of the same, even if slightly more in the tapped out chillwave genre.  Regardless, the last time we saw him, it was an impressive one man show with Remiddi mixing keyboards, guitar, and drum machines.
You can check out one of our favorites, "Shapeless & Gone" from Strange Weekend and "The Way Out" from Permanent Signal below.
SHY GUY
Nashville new-comers Shy Guy bring an ethereal dream-pop sound that is welcome here amongst our up and coming Music City bands, and they are the perfect fit for this bill.  You can check out their debut EP Dreams below.
Rumor has it that Nashville's Lylas may also be on the bill for this one too, but that's not confirmed on The Basement's website. Regardless, this is still the strongest bill of the night. Get out to see some live music.
Porcelain Raft and Shy Guy will perform tonight (9/9) at The Basement. The show is 21+, begins at at 9pm, and tickets are available for $7 at the door or at Grimeys.