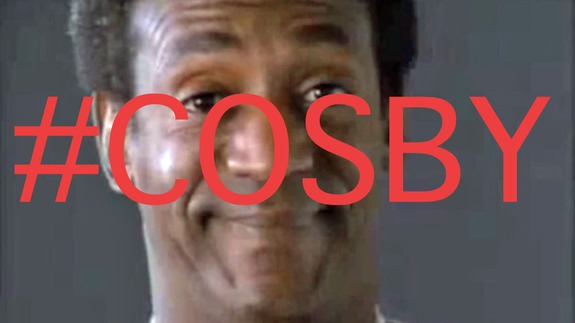 Okay. Let's get real for a minute; as a feminist, I am essentially 100% obligated to hate Robin Thicke (featuring T.I. and Pharrell) and his irresistibly snazzy summer jam, "Blurred Lines." Its lyrics read like a dopey, danceable date rape anthem, while the video views like bad artcore porn. There has been much discussion on this issue and Thicke has been rather unapologetic about the controversial video's utter and total objectification of women (we're talking literally using them as objects to roll toy cars on and other such juvenile antics) even going so far as to claim the song is a feminist movement in itself (nice try, bro). And then there's the questionable issue of consent in the song.
But here's the problem: it's so damn catchy it will worm its way into you and suddenly you're shakin' it in the kitchen hoping the dog doesn't call for a redaction of your NOW membership. It's so conflicting! Why are all the fun guilty pleasure pop songs about alien rape? Thankfully, the internet has brought us enough parodies and re-imaginings of the song that we can all spend our time reconciling with its more problematic components while having a good laugh and getting our groove on (ironically, of course).

So, here's the OG video… totally NSFW, maybe not suitable for those with any respect for women?

And here is the GENIUS gender swapped version. Warning: banana hammocks ahead!

And here is the glorious "Growing Pains" mash-up (because yes, Alan Thicke is Robin's dad)

And mashed up with The Cosby Show theme… because why not?

And Bill Clinton sings! Sorta'…

Jimmy Kimmel drops in…

The Muppets get in on the action…

Nintendo theme!

So here's to hoping it's just a little ditty about a beauty who's playing hard to get. Y'all done been diverted.