Here we go again with another action packed weekend in Nashville. There might be the lack of an East Side Hoot this weekend, but that doesn't mean that there isn't a wide variety of beautiful, ball buster, bad ass, and …. Our full rundown is after the jump.

Friday
Get your Friday night started with Lightning 100's artist of the week, Simo.  If you can't make it out to see them at Soulshine around 7pm, you could also check them out at Bonnaroo.  Oh wait, you don't have tickets to Bonnaroo?  Sounds like you should probably head over to Soulshine to check these up and comers out then.  Everything you need to know about them is at their website, and their self-titled release is below for your listening pleasure.
We recently premiered VITEK's "Sunbird" video (check it out below), and offered the track for free download. We've been fans since the release of last year's Kaleidoscope, and we're really digging the electro-pop group's more expanded sound lately. VITEK are hitting The Basement with fellow synth-loving rockers Hanzelle and indie pop group Phin. A mere $5 gets you in, and things kick off at 9PM.
Knoxville blues based rock band, The Black Cadillacs, are teaming up with local faves Modoc and Dr. Jungle Cat for a solid night of rock goodness at Mercy Lounge.  The Cadillacs are no strangers to the Nashville scene, and this should be a hell of a party.  Go ahead and grab your tickets here, and check out the track "Go On, Go Off" below.  The party starts at 9pm.
Saturday
Get your morning started off right with a run through Porter Flea.  This perennial craft market is home to hundreds of local artists, artisians, craft-sies, and local businesses.  You are sure to find something special for someone special.  You'll even get to check out their new digs over at Cornelia Fort Airpark.  You can get full info on vendors, maps, etc. at their website.  The market runs from 10am  to 5pm, but we would recommend getting there early to make sure you get the good goods.  Get out and support local business!
We already did a giveaway for the Grandstand Music Festival, so you guys already know what is happening at Blue Bar on Broadway; but, man, Musicians Corner has put together another stellar event too. I guess with an East Nashville Hootenanny break this weekend, they had to really bring the outdoor music lover something to cheer about. This weekend's lineup includes sets from The Kingston Springs, Ravello, Birchtree Band, and Andy Davis.  You will also get more of an acoustic vibe with sets by Hanalena, Piper Jones, and Bryce Merritt.  Since we already gave you some video from The Kingston Springs with their inclusion in that just announced Summerdaze festival, we'll throw a bit of Ravello your way below.  Per usual, this puppy is free, and things get rolling around the lunching hour.
It's Dead Confederate week in Nashville.  No, this doesn't have anything to do with that war of northern aggression.  It has to do with  the weeklong run of gigs from Dead Confederate front man T. Hardy Morris.  Dead Confederate will get your Saturday evening started right with an in-store at Grimeys, before sliding on over to The High Watt for a set with Ghostkill Choir, Justin & The Cosmics, and Grass Root Kids.  The in-store gets started at 5pm, and The High Watt gig gets going around 9pm.  The former is (as always) free, the latter will cost you a mere $10 for this 18+ show.  If you don't have a chance to catch T. Hardy Morris this week, you can catch him doing solo stuff next Saturday at The Franklin Theater with Patterson Hood & The Downtown Ramblers along with an all-star cast.  We'll have more on that one next week, but you can get a head start here.  You can also stream the single from Morris' upcoming solo effort Audition Tapes below.
We've already talked your ears off about Music City Mayhem 2013 winners Lulu Mae, but, in case you haven't listened to us yet, you'll have another opportunity to catch them this Saturday night at perennial-favorite venue The 5 Spot along with Jacob Jones and The Whiskey Gentry. You probably know Jacob Jones, even if you don't think you do. He's the one who sings "Play it Loud Ray" — you know, that song that goes, "I wanna dance with my little Music City Sweetheart…" If you haven't heart it, check it out below. It's catchy, soulful, and just as Ray as the title suggests. The Whiskey Gentry are a new, old-timey band from Athens, Georgia who are probably usually classified as "bluegrass" but who often sound more like good ol' June and Johnny Cash. Show starts at 8. 18+.
Have you ever imagined what The Black Keys would sound like if Dan Auerbach handed over lead vocal responsibilities to a kick-ass geisha with a 100-ton singing voice? Well, you don't have to — so long as you catch Luella and the Sun at 3rd and Lindsley this Saturday. These guys stole our hearts, our hearing, and the show when we saw them at the Third Shift SXSW sendoff party a few months back, and we can pretty much promise they'll do the same tomorrow night. You won't want to miss it, or Luella's Nashville Five from our friends at Lockeland Springsteen this week. Luella and the Son are supported by psychadelic/swamp folk guru Adam Faucett and Coupler (aka Ryan Norris from Lambchop). Doors are at 6, show starts at 8, and tickets are $12
Unfortunately, tickets for Pokey LaFarge's record release show at Third Man are already sold out. But, if you were lucky enough to snag yours in time, you're in for a unique and amazing night. The roots/folk singer-songwriter's style is a callback to the best of old-time American music, dripping in sincerity and authenticity. His new self-titled album, due out June 4, is perhaps the best of his career so far. We'll be brining you full coverage of this show next week, so stay tuned!
Sunday
Hall and Oates will be making thousands of fans' "dreams come true" (yes, pun intended) this Sunday night by playing at The Ryman. If you know and love these guys, well, you've probably already gotten tickets, and if you don't, well, we just feel sorry for you. At the height of their fame, their feather-hair capped heads collectively produced some of the most infectious pop music the world had ever known, and it's a safe bet that they'll be rehashing all of the old favorites at this appearance. Grab a ticket…if you're a "Rich Girl," that is; they range from $70 to $85. Okay, no more puns. Just go see them if you can. Show starts at 7:30.
Infectiously energetic and unabashedly punk-leaning indie group The Thermals recently released their great new album, Desperate Ground. The band will be making a stop at Exit/In, their first Nashville date in a few years, and are set to be joined by Nashville's own PUJOL. Best known for their 2006 breakthrough, The Body, the Blood, the Machine, The Thermals have been flirting with a broad range of styles and themes for years. The Portland trio have one of the most engaging and impressive live performances in indie rock, and they're showing no signs of slowing down any time soon. The show gets started at 9PM (8PM doors) and you can still grab tickets here. Don't miss this one!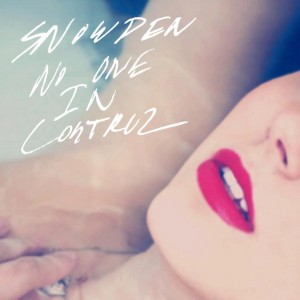 If you aren't itching with nostalgia, then you should check out the fuzzy synth-driven pop of Nudity opening up for Serpent & Snakes up and comers Snowden over at The High Watt.  I know it's a Sunday, but this is your sure-fire answer to nostalgia.  You can get to know both Snowden and Nudity with the players below, and you can still grab tickets to the show here. If you're scared to Google "Nudity" since you're at work or on your mom's laptop, here are links to their website & facebook.