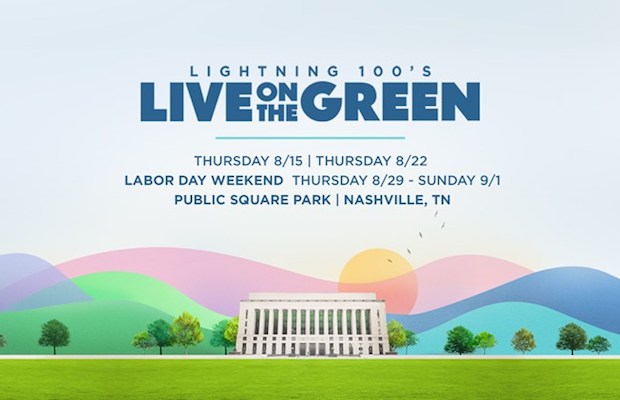 After an excellent first two Thursdays, Live on the Green is rolling to its 2019 conclusion with some serious momentum, as the epic four-day Labor Day Weekend finale of the 11th season of the annual, free outdoor fest begins Thursday, Aug. 29 at Public Square Park and continues all weekend through Sunday, Sept. 1. Once again boasting an exciting and stacked lineup, the final four days- the largest run of the festival ever- will feature around 40 performers across two stages (for context: earlier seasons had only 18 performers total across all six weeks)! After a great first night which included Gary Clark Jr., The Strumbellas, Yola, and Lucie Silvas, and a fun week two with Johnnyswim, Mat Kearney, Amanda Shires, and Will Hoge, you can expect a stellar lineup of O.A.R., St. Paul & The Broken Bones, Grace Potter, Lake Street Dive, American Authors, Guster, Aaron Lee Tasjan, Steve Earle, morgxn, Illiterate Light, Jukebox the Ghost, Lindsay Ell, and many more performers across the final four days.
Given the supersized nature of this year's finale, we're breaking it down with daily previews to help you prepare. After an kicking off on Thursday, LOTG will continue Friday, Aug. 30 with St. Paul & The Broken Bones, Guster, Robert Randolph and the Family Band, and Illiterate Light on the main stage, and The Brummies, Erin Rae, and Los Colgones on the 615 Stage. Bear in mind, there is some overlap in scheduling, so you'll want to keep an eye on the time if you plan to soak up as much music as possible. Preview all of Thursday's performers here and Friday's performers below, and look out for our guides to Saturday and Sunday's slate as well!
Per usual, LOTG is free and all ages, and music will run Thursday and Friday from 5:15 p.m. to 11 p.m., Saturday from 2:15 p.m. to 11 p.m., and Sunday from 12:30 p.m. to 10 p.m. Gates open at 4 p.m. on the weekdays and noon on the weekend days, and there will be plenty of food and alcohol vendors on site to meet your needs. Parking is $10 at the Public Square Park Garage below the festival site and $5 at Nissan E and F lots across the Woodland St Bridge (except Saturday, when Nissan's lot will be unavailable), and various other garages and street parking options are available on the surrounding blocks (also, ride share is relatively simple with designated drop off and pick up spots). And finally, if you're looking to up the ante on your LOTG experience, VIP tickets and backstage passes are typically available for purchase, however they generally sell out in advance. Find out more about this week's finale below, and find out more about the entire season on Live on the Green's site.
ST. PAUL & THE BROKEN BONES
Main Stage | 9:30pm
Live on the Green veterans St. Paul & The Broken Bones are definitely one of our most-anticipated returning acts all season, thanks to their electrifying live show and soulful, unparalleled vocal chops of frontman Paul Janeway. The Birmingham, Alabama based outfit erupted onto the scene with 2014 debut Half the City, since following it up with two more great full-lengths, and cementing their legacy as seminal modern soul revivalists and an essential fixture on the festival circuit.

_
THE BRUMMIES
615 Stage | 8:45pm
We've long been fans huge fans of local group The Brummies (as well as their prior incarnation, John & Jacob), and can't get enough of their debut LP, last year's Eternal Reach. With an affinity for retro, psychedelic rock and soft indie folk, the band craft lush, breezy, and melodic arrangements and dense, lovely harmonies, both tapping into a style of golden eras of music past, while still finding a worthy place in the contemporary landscape. Years of touring with artists like Kacey Musgraves has also honed their top-notch live show.

_
GUSTER
Main Stage | 7:45pm
A band who feel perfectly primed for eclectic fests like LOTG, thanks to their accessible, well-honed, and hook-laden mix of alt and indie rock, Boston's Guster have been around since the early '90s, but really broke out to broader acclaim at the start of the '00s. Though they often are associated with the jam side of the rock world, they've always been sonically more reeled in and honed (and, dare we say, cooler). Their catalogue is certainly excellent, but their live show is equally well-regarded, making them a must-see!

_
ERIN RAE
615 Stage | 7:00pm
Erin Rae is without a doubt a gem of the local musical landscape, crafting lush, timeless, and beautiful indie and folk pop. Formerly performing under the moniker Erin Rae & the Meanwhiles, the singer-songwriter wowed us with debut LP Soon Enough in 2015 after building up buzz in the years prior with EP Crazy Talk, and has since became a Nashville fixture with national presence, returning last year with a stunning new sophomore effort, Putting on Airs. Don't sleep on this weekend's 615 Stage lineup!

_
ROBERT RANDOLPH AND THE FAMILY BAND
Main Stage | 6:15pm
A regular fixture of Live on the Green's earlier seasons, famed funk and soul outfit Robert Randolph and the Family Band are always guaranteed to be a festival favorite, with an electrifying show. Led by pedal steel virtuoso Randolph, the Grammy nominated New Jersey group formed in the early '00s, and have released six great full-lengths, toured with the likes of Dave Matthews and Eric Clapton, and have appeared at a huge range of festivals, often weaving between the rock, soul, and jazz oriented crowds.

_
LOS COLOGNES
615 Stage | 5:45pm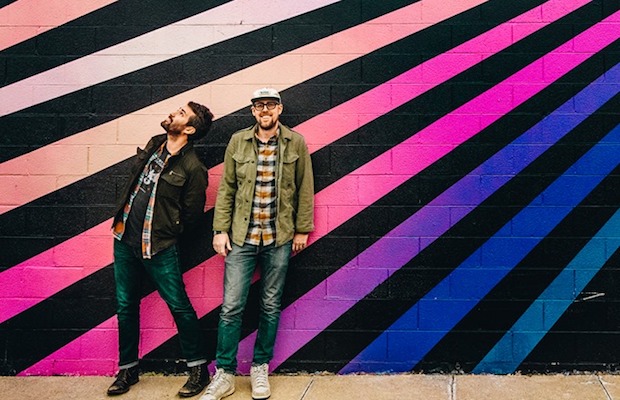 Last appearing at LOTG in 2016, longtime local faves Los Colognes make jam-adjacent, '70s inspired, country-tinged rock that should appeal to fans of acts like Dire Straits and the Grateful Dead, cementing a solid reputation as one of Nashville's  most dependable acts over three solid full-lengths (and definitely due for a new one). Their live show is always a vibey, easy listening good time, so whether you're a longtime fan or newcomer, we urge you to venture to the 615 Stage early!

_
ILLITERATE LIGHT
Main Stage | 5:15pm
Virginia formed and partially Nashville based duo Illiterate Light have been attracting indie buzz for several years, renowned for their ability to push the typical limitations of crafting inventive alt/indie rock with just two members. After some promising early efforts, the band shot onto the national scene with early 2019 EP Sweet Beast, landing them a major label deal ahead of highly-anticipated forthcoming eponymous debut LP, due in Oct. The ingredients and talent are here for this band to blow up fast; catch 'em early while you can!

_
More from Live on the Green | Site | Facebook | Twitter | Instagram