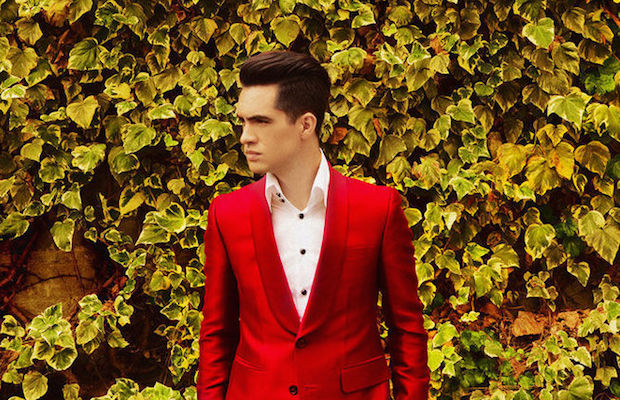 In the ramp up to their sixth album, Pray for the Wicked, which is set to drop June 22 on Fueled By Ramen and DCD2, emo-spun alt pop icons Panic! at the Disco (which, at this point, is down to just frontman Brendan Urie as the sole official member, backed by a permanent live band) have been popping up at intimate clubs around the country for surprise, last-minute shows. The run has so far included Cleveland, Ohio and Asbury Park, NJ, with Nashville revealed yesterday as the next stop. Earlier this afternoon, the band announced that the show would, in fact, take place tonight, March 24 at Mercy Lounge!
Similiar to Paramore's secret show at Exit/In last year (notably, the bands are label mates), tickets are 18+ and available in person only for $30 cash at the box office, and limited one per person on a first-come, first-served basis (you'll receive a non-transferrable wristband). Given the small capacity of Mercy, they're sure to be long gone hours before showtime, so we'd recommend getting there as quick as you can and keeping an eye on social media. UPDATE: This show has, unsurprisingly, completely sold out. Hopefully they'll announce a bigger Nashville date in the near future!
Though Panic! last played Nashville in the summer of 2016, this show reminds us more of their intimate 2013 stop at 12th & Porter, a sweaty, personal, and loose outing as part of a warmup run of shows as the group mounted something of a comeback, which has carried on though today and boosted them to their most popular level in years. Dynamic and versatile live performers, Panic! are great in any context, but they shine especially in smaller settings, guaranteeing that this will be one of the year's biggest musical highlights- that is you can manage to get in!
Panic! at the Disco will perform tonight, March 24 at Mercy Lounge. The show is 18+, begins at 9 p.m. (doors at 7 p.m.), and tickets are available in person for $30 are sold out.
More from Panic! at the Disco | Site | Facebook | Twitter | Instagram