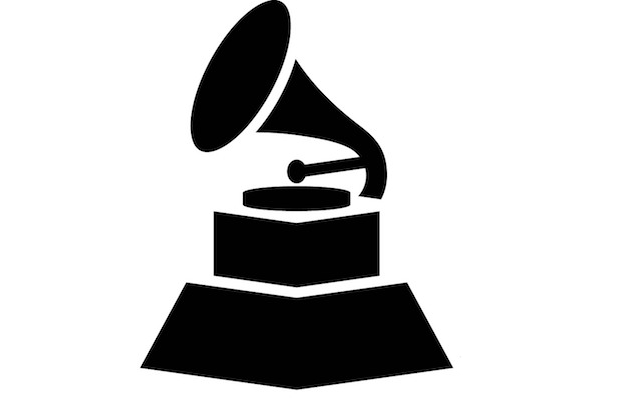 Heading into the 60th Annual Grammy Awards over the weekend, yet another large spread of local artists were up for nominations, even if Nashville was lacking on the rock side this year (which, as a whole, was underrepresented, at something of an uneven and under-watched broadcast). And, of course, Nashville artists took home plenty of awards, with the likes of Chris Stapleton, Jason Isbell, Alabama Shakes, the Nashville Symphony, CeCe Winans, Reba McEntire, and Little Big Town all bagging trophies.
Not just on the award and nomination side, though, Music City is and has long been an integral part of the Grammys' DNA, and this year Nashville artists were responsible for numerous memorable performances, including the likes of Little Big Town, a Vegas tribute from Brothers Osbourne, Eric Church, and Maren Morris (who also debuted an incredible pop video during the commercials), a Chris Stapleton and Emmylou Harris tribute to Tom Petty, a duet between Elton John and Nashville's own Miley Cyrus, and, perhaps the most powerful moment of the show, a star studded ode to the #MeToo movement led by local singer Kesha (who, infuriatingly, was snubbed all night for her empowering new comeback effort Rainbow, further adding to the feeling that the Grammys are far-removed from the pulse of the culture).
Check out all of the local winners and their respective categories, that must-see Kesha performance, and a full list of 2018 Grammy winners below!
NASHVILLE WINNERS:
COUNTRY SOLO PERFORMANCE
"Either Way" — Chris Stapleton
COUNTRY DUO/GROUP PERFORMANCE
"Better Man" — Little Big Town
COUNTRY SONG
"Broken Halos" — Mike Henderson & Chris Stapleton, songwriters (Chris Stapleton)
COUNTRY ALBUM
"From a Room: Volume 1" — Chris Stapleton
GOSPEL PERFORMANCE/SONG
"Never Have to Be Alone" — CeCe Winans
GOSPEL ALBUM
"Let Them Fall in Love" — CeCe Winans
ROOTS GOSPEL ALBUM
"Sing It Now: Songs of Faith & Hope" — Reba McEntire
AMERICAN ROOTS PERFORMANCE
"Killer Diller Blues" — Alabama Shakes
AMERICAN ROOTS SONG
"If We Were Vampires" — Jason Isbell and the 400 Unit
AMERICANA ALBUM
"The Nashville Sound" — Jason Isbell and the 400 Unit
CLASSICAL COMPENDIUM
"Higdon: All Things Majestic, Viola Concerto & Oboe Concerto" — Giancarlo Guerrero, conductor; Tim Handley, producer
CONTEMPORARY CLASSICAL COMPOSITION
"Higdon: Viola Concerto" — Jennifer Higdon, composer (Roberto Díaz, Giancarlo Guerrero & Nashville Symphony)
More from he Grammys | Site | Facebook | Twitter | Instagram
FULL WINNERS LIST:
ALBUM OF THE YEAR
"24K Magic" — Bruno Mars
RECORD OF THE YEAR
"24K Magic" — Bruno Mars
SONG OF THE YEAR
"That's What I Like" — Christopher Brody Brown, James Fauntleroy, Philip Lawrence, Bruno Mars, Ray Charles McCullough II, Jeremy Reeves, Ray Romulus & Jonathan Yip, songwriters (Bruno Mars)
BEST NEW ARTIST
Alessia Cara
BEST POP SOLO PERFORMANCE
"Shape of You" — Ed Sheeran
POP DUO/GROUP PERFORMANCE
"Feel It Still" — Portugal. The Man
TRADITIONAL POP VOCAL ALBUM
"Tony Bennett Celebrates 90" — (Various Artists)
POP VOCAL ALBUM
"÷ (Divide)" — Ed Sheeran
DANCE RECORDING
"Tonite" — LCD Soundsystem
DANCE/ELECTRONIC ALBUM
"3-D the Catalogue" — Kraftwerk
CONTEMPORARY INSTRUMENTAL ALBUM
"Prototype" — Jeff Lorber Fusion
ROCK PERFORMANCE
"You Want It Darker" — Leonard Cohen
METAL PERFORMANCE
"Sultan's Curse" — Mastodon
ROCK SONG
"Run" — Foo Fighters, songwriters (Foo Fighters)
ROCK ALBUM
"A Deeper Understanding" — the War on Drugs
ALTERNATIVE MUSIC ALBUM
"Sleep Well Beast" — The National
R&B PERFORMANCE
"That's What I Like" — Bruno Mars
TRADITIONAL R&B PERFORMANCE
"Redbone" — Childish Gambino
R&B SONG
"That's What I Like" — Christopher Brody Brown, James Fauntleroy, Philip Lawrence, Bruno Mars, Ray Charles McCullough II, Jeremy Reeves, Ray Romulus & Jonathan Yip, songwriters (Bruno Mars)
URBAN CONTEMPORARY ALBUM
"Starboy" — the Weeknd
R&B ALBUM
"24K Magic" — Bruno Mars
RAP PERFORMANCE
"Humble." — Kendrick Lamar
RAP/SUNG PERFORMANCE
"Loyalty." — Kendrick Lamar featuring Rihanna
RAP SONG
"Humble." — K. Duckworth, Asheton Hogan & M. Williams II, songwriters (Kendrick Lamar)
RAP ALBUM
"Damn." — Kendrick Lamar
COUNTRY SOLO PERFORMANCE
"Either Way" — Chris Stapleton
COUNTRY DUO/GROUP PERFORMANCE
"Better Man" — Little Big Town
COUNTRY SONG
"Broken Halos" — Mike Henderson & Chris Stapleton, songwriters (Chris Stapleton)
COUNTRY ALBUM
"From a Room: Volume 1" — Chris Stapleton
NEW AGE ALBUM
"Dancing on Water" — Peter Kater
IMPROVISED JAZZ SOLO
"Miles Beyond" — John McLaughlin, soloist
JAZZ VOCAL ALBUM
"Dreams and Daggers" — Cécile McLorin Salvant
JAZZ INSTRUMENTAL ALBUM
"Rebirth" — Billy Childs
LARGE JAZZ ENSEMBLE ALBUM
"Bringin' It" — Christian McBride Big Band
LATIN JAZZ ALBUM
"Jazz Tango" — Pablo Ziegler Trio
GOSPEL PERFORMANCE/SONG
"Never Have to Be Alone" — CeCe Winans
CONTEMPORARY CHRISTIAN MUSIC PERFORMANCE/SONG
"What a Beautiful Name" — Hillsong Worship
GOSPEL ALBUM
"Let Them Fall in Love" — CeCe Winans
CONTEMPORARY CHRISTIAN MUSIC ALBUM
"Chain Breaker" — Zach Williams
ROOTS GOSPEL ALBUM
"Sing It Now: Songs of Faith & Hope" — Reba McEntire
LATIN POP ALBUM
"El Dorado" — Shakira
LATIN ROCK, URBAN OR ALTERNATIVE ALBUM
"Residente" — Residente
REGIONAL MEXICAN MUSIC ALBUM (INCLUDING TEJANO)
"Arriero Somos Versiones Acústicas" — Aida Cuevas
TROPICAL LATIN ALBUM
"Salsa Big Band" — Rubén Blades con Roberto Delgado & Orquesta
AMERICAN ROOTS PERFORMANCE
"Killer Diller Blues" — Alabama Shakes
AMERICAN ROOTS SONG
"If We Were Vampires" — Jason Isbell and the 400 Unit
AMERICANA ALBUM
"The Nashville Sound" — Jason Isbell and the 400 Unit
BLUEGRASS ALBUM
"Laws of Gravity" — the Infamous Stringdusters
"All the Rage – In Concert Volume One [Live]" — Rhonda Vincent and the Rage
TRADITIONAL BLUES ALBUM
 "Blue & Lonesome" — the Rolling Stones
CONTEMPORARY BLUES ALBUM
"TajMo" — Taj Mahal & Keb' Mo'
FOLK ALBUM
"Mental Illness" — Aimee Mann
REGIONAL ROOTS MUSIC ALBUM
"Kalenda" — Lost Bayou Ramblers
REGGAE ALBUM
"Stony Hill" — Damian "Jr. Gong" Marley
WORLD MUSIC ALBUM
"Shaka Zulu Revisited: 30th Anniversary Celebration" — Ladysmith Black Mambazo
CHILDREN'S ALBUM
"Feel What U Feel" — Lisa Loeb
SPOKEN WORD ALBUM (INCLUDES POETRY, AUDIOBOOKS & STORYTELLING)
"The Princess Diarist" — Carrie Fisher
COMEDY ALBUM
"The Age of Spin & Deep in the Heart of Texas" — Dave Chappelle
MUSICAL THEATER ALBUM
"Dear Evan Hansen" — Ben Platt, principal soloist; Alex Lacamoire, Stacey Mindich, Benj Pasek & Justin Paul, producers; Benj Pasek & Justin Paul, composers/lyricists (Original Broadway Cast Recording)
COMPILATION SOUNDTRACK FOR VISUAL MEDIA
"La La Land" (Various Artists)
SCORE SOUNDTRACK FOR VISUAL MEDIA
"La La Land" — Justin Hurwitz, composer
SONG WRITTEN FOR VISUAL MEDIA
"How Far I'll Go" — Lin-Manuel Miranda, songwriter (Auli'i Cravalho)
INSTRUMENTAL COMPOSITION
"Three Revolutions" — Arturo O'Farrill, composer (Arturo O'Farrill & Chucho Valdés)
ARRANGEMENT, INSTRUMENTAL OR A CAPPELLA
"Escapades for Alto Saxophone and Orchestra From Catch Me If You Can" — John Williams, arranger (John Williams)
ARRANGEMENT, INSTRUMENTS AND VOCALS
"Putin" — Randy Newman, arranger (Randy Newman)
RECORDING PACKAGE
"El Orisha de la Rosa" — Claudio Roncoli & Cactus Taller, art directors (Magín Díaz)
"Pure Comedy (Deluxe Edition)" — Sasha Barr, Ed Steed & Josh Tillman, art directors (Father John Misty)
BOXED OR SPECIAL LIMITED EDITION PACKAGE
"The Voyager Golden Record: 40th Anniversary Edition" — Lawrence Azerrad, Timothy Daly & David Pescovitz, art directors (Various Artists)
ALBUM NOTES
"Live at the Whisky A Go Go: The Complete Recordings" — Lynell George, album notes writer (Otis Redding)
HISTORICAL ALBUM
"The Goldberg Variations — the Complete Unreleased Recording Sessions June 1955" — Robert Russ, compilation producer; Matthias Erb, Martin Kistner & Andreas K. Meyer, mastering engineers (Glenn Gould)
ENGINEERED ALBUM, NON-CLASSICAL
"24K Magic" — Serban Ghenea, John Hanes & Charles Moniz, engineers; Tom Coyne, mastering engineer (Bruno Mars)
PRODUCER OF THE YEAR, NON-CLASSICAL
Greg Kurstin
REMIXED RECORDING
"You Move (Latroit Remix)" — Dennis White, remixer (Depeche Mode)
SURROUND SOUND ALBUM
"Early Americans" — Jim Anderson, surround mix engineer; Darcy Proper, surround mastering engineer; Jim Anderson & Jane Ira Bloom, surround producers (Jane Ira Bloom)
ENGINEERED ALBUM, CLASSICAL
"Shostakovich: Symphony No. 5; Barber: Adagio" — Mark Donahue, engineer (Manfred Honeck & Pittsburgh Symphony Orchestra)
PRODUCER OF THE YEAR, CLASSICAL
David Frost
ORCHESTRAL PERFORMANCE
"Shostakovich: Symphony No. 5; Barber: Adagio" — Manfred Honeck, conductor (Pittsburgh Symphony Orchestra)
OPERA RECORDING
"Berg: Wozzeck" — Hans Graf, conductor; Anne Schwanewilms & Roman Trekel; Hans Graf, producer (Houston Symphony; Chorus of Students and Alumni, Shepherd School of Music, Rice University & Houston Grand Opera Children's Chorus)
CHORAL PERFORMANCE
"Bryars: The Fifth Century" — Donald Nally, conductor (PRISM Quartet; The Crossing)
CHAMBER MUSIC/SMALL ENSEMBLE PERFORMANCE
"Death & the Maiden" — Patricia Kopatchinskaja & the Saint Paul Chamber Orchestra
CLASSICAL INSTRUMENTAL SOLO
"Transcendental" – Daniil Trifonov
CLASSICAL SOLO VOCAL ALBUM
"Crazy Girl Crazy — Music by Gershwin, Berg & Berio" — Barbara Hannigan (Orchestra Ludwig)
CLASSICAL COMPENDIUM
"Higdon: All Things Majestic, Viola Concerto & Oboe Concerto" — Giancarlo Guerrero, conductor; Tim Handley, producer
CONTEMPORARY CLASSICAL COMPOSITION
"Higdon: Viola Concerto" — Jennifer Higdon, composer (Roberto Díaz, Giancarlo Guerrero & Nashville Symphony)
MUSIC VIDEO
"Humble." — (Kendrick Lamar) The Little Homies & Dave Meyers, video directors; Jason Baum, Dave Free, Jamie Rabineau, Nathan K. Scherrer & Anthony Tiffith, video producers
MUSIC FILM
"The Defiant Ones" (Various Artists) Allen Hughes, video director; Sarah Anthony, Fritzi Horstman, Broderick Johnson, Gene Kirkwood, Andrew Kosove, Laura Lancaster, Michael Lombardo, Jerry Longarzo, Doug Pray & Steven Williams, video producers