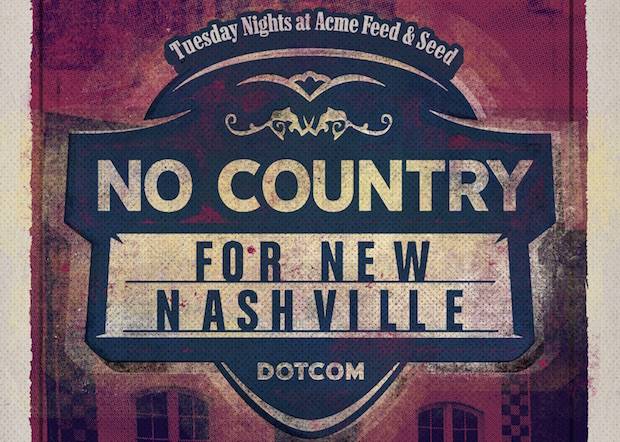 In our constant quest to bring you new and fresh showcases in our long-running live music series at Acme Feed & Seed, we're switching up the format for the next three months to host extra special rooftop parties, something we've done only a handful of times in the pasts. The first show in our new rooftop series will take place Tuesday, Aug. 22, and will feature eclectic alt pop performer Manrelic, live dance music DJs CAPYAC, and synth popster  Harry Paradise. This is a 21+ event, and the music will start at 7 p.m. Best of all? It's still 100% free! Read on after the break for a full preview, and we hope to see you busting a move on the roof.
MANRELIC
Versatile Music City resident Jared Park is a jack of many trades. Using the moniker Manrelic for about three years now, Park is not just a multi-instrumentalist, singer, songwriter, and producer, he is also a performer in the purest sense, whose primary objective is to make his audience feel something. Creating music drenched in synth, oscillating between dreamscape soundtrack, and manic panic attack, Manrelic's sound is accented by powerful drum beats, heavy bass licks, and guitar. His clear, distinct, and balanced voice always matches his arrangement, its precision omnipresent. Manrelic's self-titled debut showcases this versatility and clarity to concept, whirling through genre with relative ease, while still leaving the listener a little on guard; much more complex sonically and lyrically than your typical pop music. With some time elapsing since his last release, we are looking forward to hearing what new things he's been working on, as well witnessing how he creates his heavily produced sound live.
CAPYAC
Self describing their sound as "balloon wave," Austin, TX based producers, DJs, and over-all party makers CAPYAC have managed to carve out their very own niche in the vastly dense genre of electronic dance music. Splicing house, techno, hip hop, r&b, and funk together into their experimental sound, the duo manage to turn each of their epic shows into a surreal dance party spectacle! To get an idea exactly what we're talking about, you need to dive into their four track EP Fis, which dropped earlier this year. Equally worthy of your undivided listening attention is their stellar back catalog, including 2016's full-length, Headlunge. Performing with a full band, the rowdy crew's live show has been compared to Parliament Funkadelic, and if all of the awesome things we've heard are true, this will be one for the ages. So be there when the shit goes down, on the rooftop of Acme.
HARRY PARADISE
Also visiting from Austin, Harry Paradise is very new on the scene, publicly posting his first track "Joan" just two months ago on his Soundcloud. However, the little we can gleam from just one song is quite promising. With John Carpenter inspired '80s style synth prowling over a crisp beat, and Harry's smokey whisper fitting snugly, the build on this track is spectacular! If all the material he has prepared for his opening time slot is even half as good, we are all in for a big treat. So don't be late, and be sure to wear comfortable shoes, because this has the potential to be one of the best dance parties of the year.
Manrelic, CAPYAC, and Harry Paradise will Tuesday, August 22 on the rooftop of Acme Feed & Seed. The show is 21+, begins at 7 p.m., and, per usual, it's totally FREE!