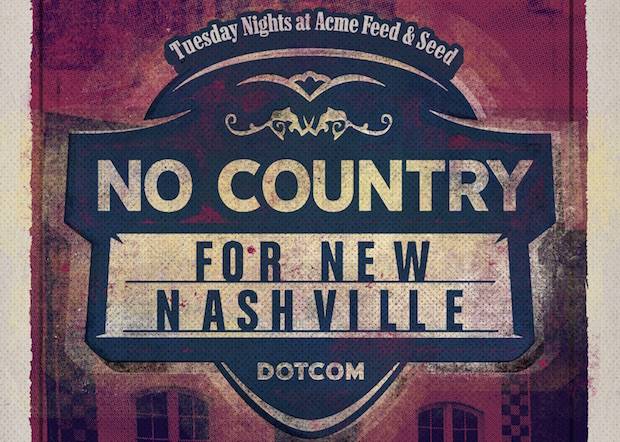 The summer is powering on, and our long-running showcase series at Acme Feed & Seed is still going strong. We're switching back to a three band format for the time being, so get ready to be wow'ed by three hours worth of free live music! Our next, packed out gig will take place Tuesday, July 25 and the bill will feature returning eclectic rock collective Dylan McDonald & the Avians, NYC based indie soul performers The Rooks, and alt-pop singer-songwriter Jeff Carl. Things kick off at 7 p.m., so don't be late, and read on after the break for a full preview.
DYLAN MCDONALD & THE AVIANS
When it comes to making music, Dylan McDonald & The Avians create a captivating mosaic of varying shades of rock, invoking masters of the genre like Neil Young and John Lennon. Of course, music is in Dylan's blood, being the son of five-time Grammy award-winner Michael McDonald (The Doobie Brothers, Steely Dan). He's never been one to coast on his father's accomplishments though, eager to build a name for himself in his own right, with an eclectic group of players who are always sure to kick the temperature of any show up a notch. At its core is McDonald on lead vocals and guitar, Daniel DeMonico on lead guitar, Will Brown on keys, Alex Geddes on bass guitar and Joshua Cobb on drums, and some Music City singers who sit in for backup duties. DeMonico and McDonald have performed together for years, but the current lineup came together fairly recently. They already already two records in the can, including their most recent release, Fueled By Dreams Of The Future, and new material is said to be in the works as well, so it doesn't appear the band is slowing down anytime soon. We liked them so much back in April, we asked them to return, so be sure to see what all the fuss is about, and check out the very talented offspring of a legend in rock, while enjoying a hot chicken sandwich.
THE ROOKS
First meeting at Wesleyan University in Connecticut, The Rooks really formed after transplanting themselves to NYC around 2013. They've spent the last four years crafting their uniquely indie soul/r&b music, and we are all the luckier for it. They've made a name for themselves in New York and the northeast, thanks to their debut EP, Something You Can Take, and other work, which propelled them to win an award in the soul/r&b category at the 14th Annual Independent Music Awards. Since the EP, a few kickass singles have followed, like "Twister," "Secrets," and "Intermission (Wires)," and another EP, entitled Wires, dropped just last summer. Now heavily into their summer tour, The Rooks will be stopping in on Nashville, to continue to spread the word about their wonderful music (check out their Kickstarter helping to fund a full length release). Be there in person to help support a nationally touring band, and show them the love for their craft that Music City is so famous for.
JEFF CARL
Resident alternative singer songwriter Jeff Carl likes to stay busy. In addition to putting out a stellar EP, Survive, last summer, he's been hard at work on his cover song video project. He's put his take on a wide range performers, ranging from Johnny Cash to Miley Cyrus. Collectively the videos have garnered over 160,000 views and generated some serious buzz for independent artist. His sound blends the elements of roots music and pop, creating ballads that pull listeners in from the start, and won't let go until the final notes fade. Through self-booked tours, Jeff has steadily built a name for himself in the region, and now you can help support his cause, while getting hip to his music in process (if you haven't already). So get to Acme on time, and get the most music possible crammed into your Tuesday night.
Dylan McDonald & The Avians, The Rooks, and Jeff Carl will perform Tuesday, July 25 at Acme Feed & Seed. The show is 21+, begins at 7 p.m., and, per usual, it's totally FREE!