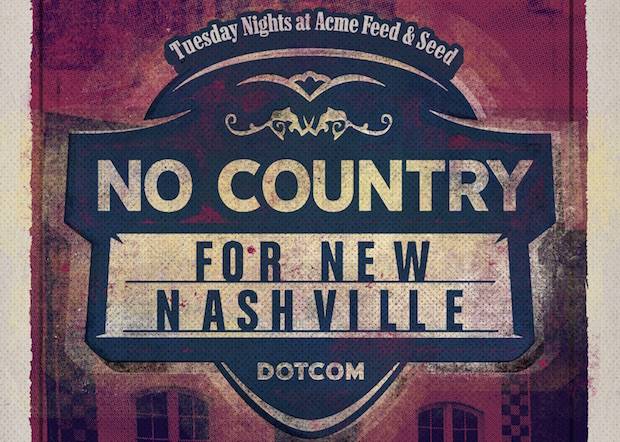 The summer of 2017 is in full swing, as we roll into the meat of festival season, and our long-running showcase series at Acme Feed & Seed is still going strong. We're officially settled into our new format that includes rotating DJ sets ahead of our usually two-band bills. Our next gig will take place Tuesday, June 13, and it will feature blues/soul rock outfit Foxtrot & The Get Down and singer songwriter Kiernan McMullan, plus a DJ set when things kick off at 7 p.m. Read on for a full preview, and we hope to see you at the show!
FOXTROT & THE GET DOWN
Since their creation in 2011, Foxtrot & The Get Down have developed the knack for bouncing around genre at will, to amazing affect. Mixing rock, blues, soul, Americana and even some jazz time signatures into their musical blender, FGD's unique sound was first manifested on their debut EP, Sold the Soul. The Philly based five-piece are a powerhouse on stage, and known for booming bass, powerful vocals, and tasty riffs. The positive response to their first EP lead to the collective signing with Nashville label American Echo Records. A stellar followup, the Black Coffee EP, came next, and the band just dropped their debut full-length, Roots Too Deep, this past winter (also on American Echo Records). The twelve song gem is the band's most fully realized effort to date, and more proof that they have further refined their distinct sound. Now it's time to experience their raucous live show for ourselves, and we couldn't be more excited! Join us down town next Tuesday, for what promises to be a swinging performance.
KIERNAN MCMULLAN
If you enjoy thoughtful, honest lyrics sung with delicate, gorgeous vocals over melodic guitar work, you'll love Kiernan McMullan. He's earned the reputation of being a road warrior, after playing over 2,000 shows worldwide, averaging about 200 shows a year over his decade long career. Over the years, he's shared the stage with the likes of Ed Sheeran, Mat Kearney, Dave Mason, and John Butler Trio, just to name drop a few, and has earned critical acclaim, earning a spot in Alternative Press Magazine's "12 Bands You Need To Know" for 2016. His 2017 is running strong as well, with the release of his latest offering Baggage, which dropped this past April. Get to Acme on time to support a local who's in transit more than home, and enjoy him live in Music City before he hits the road again.
Foxtrot & The Get Down and Kiernan McMullan will perform Tuesday, June 13 at Acme Feed & Seed. The show is 21+, begins at 7 p.m., and, per usual, it's totally FREE!