Bonnaroo Artist | Kevin Morby
Bonnaroo History | Newbie
Stage & Time | Friday | That Tent | 3:45pm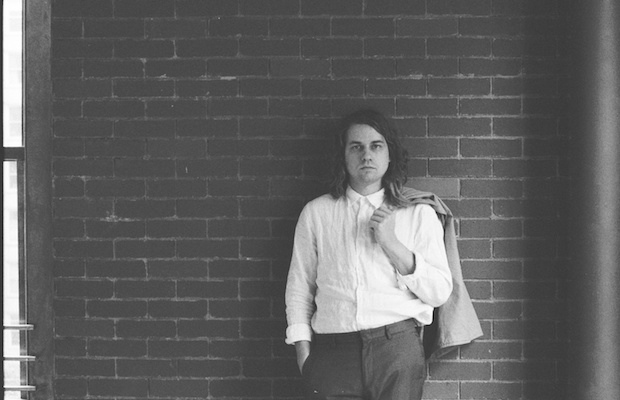 As we've been doing for the past several years now, we're making it our mission to help you get acquainted with many of our favorites acts from from Bonnaroo's impressive 2017 lineup. As we dig through the entire schedule, we'll highlight a spread of performers spanning across genres and stages, big and small, new and old, to bring you some of the most interesting, lesser-known, or most highly-reccomened among this year's crop of artists. Though we'll be jumping around, we're loosely working our way through by day, and we'll also be bringing you some special features and longer guides along the way, to help you plan your weekend before the fest. While these previews won't span every performer, and might omit some more obvious must-see acts, we hope they'll serve as a way to help you navigate Bonnaroo's gargantuan lineup, and to make the most of your busy weekend on the farm!
Grab your tickets right here if you haven't already, and keep reading to learn more about our Bonnaroo Band of the Day…
LEARN
Raised in Kansas City, Kevin Morby learned guitar at a young age and dabbled with bands in his teens, though had no real aspirations to play music full-time upon moving to New York City at 18- he simply wanted to experience life in a place he'd fallen in love with from afar. Joining beloved noise-folk institution Woods, the band with which he got his professional start and rose to national acclaim, was simply fortuitous, an act of making new friends and fast assimilating into the musical community of New York City. As Woods' bassist, Morby cut his teeth on the road and in the studio, circling around a time when the band's own label would give a start to many on-the-rise acts like Kurt Vile, Wavves, and Vivan Girls. Then, after bonding and later rooming with Vivan Girls' Cassie Ramone, Kevin honed his skills as a frontman, forming well-received indie group The Babies.
Since departing Woods and putting The Babies on pause, Morby has been enjoying a celebrated run as a solo artist, beginning with 2013 debut Harlem River, a love letter to his adopted home of New York, crafted after a move to Los Angles, originally conceived an acoustic effort but fleshed out with a full band. 2014 sophomore release Still Life, a more indie rock rooted departure from his folkier debut, brought Kevin more critical acclaim, and last year's Bob Dylan and Joni Mitchell channeling Singing Saw further flexed the rising artist's story-driven, timeless style, which also adopts pieces of punk and lo-fi rock. This year's City Music, a sort of ode to the metropolitan experience, calls more to the stylings of Lou Reed and Patti Smith, and further flexes Morby's range and knack for nostalgia, while keeping his sound modern and fresh. Not exactly a brand new act, if Kevin Morby hasn't yet crossed your radar, be sure to get familiar ahead of his welcome debut at Bonnaroo.
LISTEN | "Come to Me Now"
WATCH | "I Have Been to the Mountain" (Official Music Video)
CONNECT
More from Kevin Morby | Site | Facebook | Twitter | Instagram | Spotify
More from Bonnaroo | Site | Facebook | Twitter | Instagram | Tickets