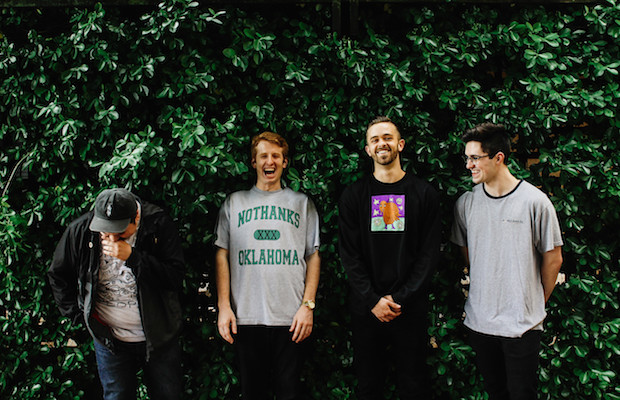 Hailing from the small town of Enid, OK, up and coming alt/emo act Fossil Youth are set to make a stop at Murfreesboro DIY space Dad's Garage, along with a great local support bill, tonight, March 9! We mention a lot of little punk shows in passing, but it's important to stress just how vibrant the DIY scene is in Nashville and the surrounding areas right now, creating a thriving environment not only for a talented local slate of acts, but for smaller touring artists as well. Celebrating their new full-length, A Glimpse of Self Joy, helmed by producer Jay Maas, Fossil Youth navigate the waters of punk, indie, and pop, crafting earnest and dynamic songs that seamlessly weave between influences.
Joining the group at the $5, all ages show this evening, Cookeville's Pumpkinseed channel a folky, lo-fi flavor of garage punk, Murfreesboro locals Grand Transit adopt a bluesy pop rock, Sequoia Movement hover squarely in the indie/alternative range, and Parks brings the raw, acoustic emo- a pretty great spread. Venture down the 'Boro, and explore what's happening beneath Nashville's industry establishment!
Fossil Youth, Pumpkinseed, Grand Transit, Sequoia Movement, and Parks will perform tonight, March 9 at Dad's Garage. The show is all ages, begins at 7 p.m., and admission is $5 at the door.
More from Fossil Youth | Site | Facebook | Twitter | Spotify