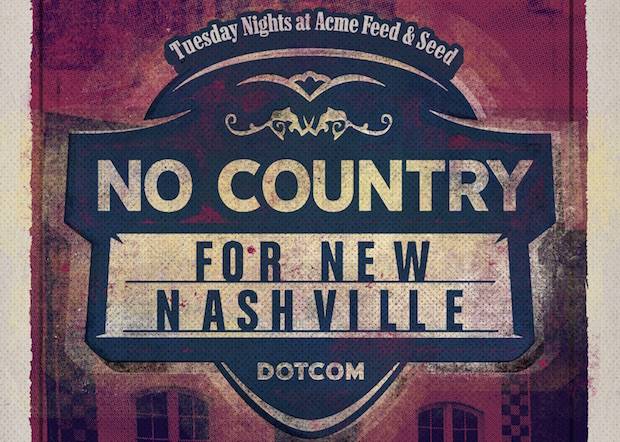 It's a new year, and that means it's time to bring back our long-running Acme Feed & Seed showcase from winter break. While we're still keeping the roughly bi-monthly format we began last year (after two years of doing showcases every week), we're making some changes for 2017. Instead of three bands every week, we'll be warming you up with DJ sets from our friends at Acme Radio (and, in the future, perhaps some special guests), followed by two performers.
The new series kicks off Tuesday, Jan. 31, and we're proud to begin the new year with an all local bill, featuring full band hip hop act Mr. B & The Tribal Hoose and buzzy indie rocker J. Marco. The Acme Radio DJs will kick things off at 7 p.m., and, most importantly and as always, it's still totally FREE! Read on for full preview.
MR. B & THE TRIBAL HOOSE
Locals eager to create a movement that promotes self-expression and creativity, Mr. B & The Tribal Hoose are exactly the type of eclectic, inclusive, socially conscious performers we need right now. The independent six-man ensemble kick out the flavor, in the form of full band, live performance hip hop music, incorporating elements of funk and jazz into their ecclectic sound. Already hitting the road in support of acts like DMX and Bone Thugs N Harmony, and performing at festivals with likes of Soulja Bo and Ying Yang Twins to name just a few. These guys have a message to preach, and, with tracks like "It Ain't All Good, But It's All Good," their music may resinate today more than ever.  They are set to release their debut record later this year, but you can get a jump on what's to come for free on Tuesday night.
J. MARCO
A local perfromer we've been keeping an eye on, J. Marco's brand of indie is just the right blend of faster paced melodic rock, seasoned with some punk flair for good measure. Formerly of New City Saves, J. stepped out solo with his fantastic debut LP, Myth, last fall, so do yourself a favor and check it out if it's not already on your radar. Take a gander below, and judge for yourself, but we really do think he hits that sweet spot where fuzz guitar and pop hooks combine into something truly unique and wonderful. Make sure you make it on time for his set, because chances are you'll leave a fan.
Mr. B & The Tribal Hoose and J. Marco will perform on Tuesday, Jan. 31 at Acme Feed & Seed with a DJ set from Acme Radio.  The show is 21+, begins at 7 p.m., and, per usual, it's totally FREE!
Downtown PARKING can sometimes be an issue. However, if you're willing to walk a few blocks, street parking is typically easy to find on the numbered avenues south of Broadway or along Korean Veterans Blvd, and metered spaces are typically free after 6 p.m.