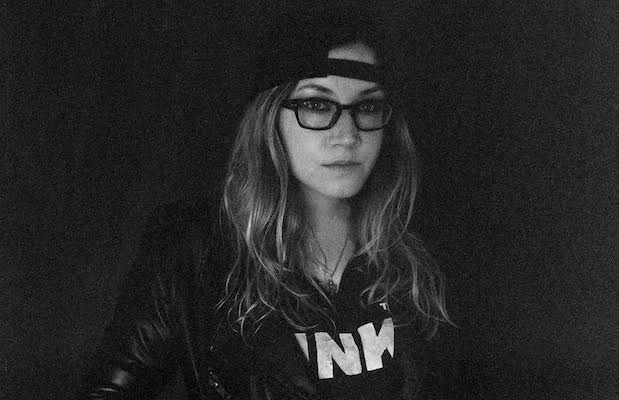 If you're looking to make your Wednesday night memorable with some live music, but you don't have a ton of money to spare, we've got some great news for you! Enter Eastside Sounds, a coverless local leaning showcase hosted by BMI at The Basement East. Tonight's edition features dream pop singer-songwriter Kendall Morgan, and alternative rock duo Bassh. Music for this 21+ affair starts at 7 p.m. (doors at 6), and as we've already mentioned, it's being brought to you free of charge. Also, if you'd like to get down on a BMI curated happy hour (from 6 pm until 6:30) you can RSVP here. Regardless, you can't use 'no dough' as an excuse, so if you're an East sider or just happen to be on this side of the river tonight, come help the local scene flourish, without spending a ton of money.
KENDALL MORGAN 
Often intimate, and sometimes even a little dark, Kendall Morgan's music often defies stereotypical labels. Fairly new on the local scene, Morgan is turning heads with her beautiful singing and haunting lyrics, that stick with listeners well past the first couple plays. The potincey of Patti Smith mixed with the lover side of Sade, all presented in an East Nashville influenced packaging. The end result is an artist that's eager to show her city there is yet another new player in the scene. One that isn't afraid to be bold, is ready to take risks, and share he soul with the hungry music consuming public. Get in on the ground level with an performer we're sure we'll be hearing a lot more from in the very near future, and do it without paying a cent for cover.
BASSH
Loud, raw and unscripted; just a few words to describe Bassh's approaching to creating music they hope everyone can connect with. Local, via Charlotte, NC, the duo like to rely heavily on distortion rich guitar work, trance educing synthesizers, and captivating melodies to reel listeners in. Made up of Jimmy Brown and CJ Hardee, best known for their other band, North Carolina's Matrimony, the group recently released "Animal," the second single from their upcoming debut record. The song was co-written by Lincoln Parrish (former lead guitarist for Cage The Elephant), and is the perfect way to introduce yourself to more amazing local talent. Have a taste below, and get to The BEast on time to enjoy their set.
Kendall Morgan & Bassh will perform tonight, Nov. 16 at The Basement East. The show is 21+, begins at 7 p.m. (doors at 6), and it is 100% free. RSVP here for hosted happy hour from 6-6:30.