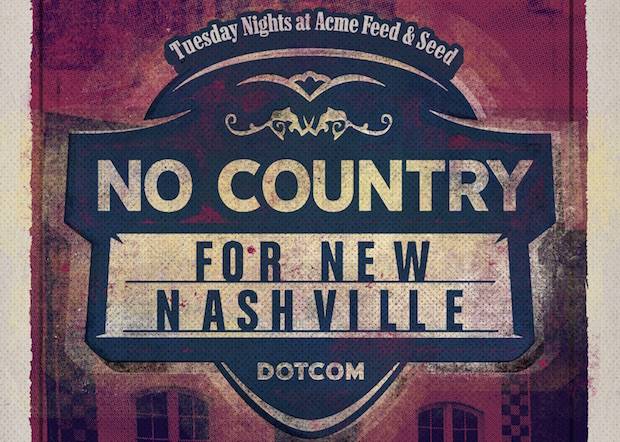 Our bi-monthly Tuesday night showcase series at Acme Feed & Seed continues on Oct 11. We're powering into the fall with another extraordinary night of live music featuring genre breaker Mountainwalker, psych rockers The Medium, and soulful singer songwriter Devon Gilfillian. As always, we're bringing you all of this music for FREE, starting at  7 p.m. For more info on the bands, please read on, and we look forward to seeing you all again on Tuesday night.
MOUNTAINWALKER
A jack of all trades when it comes to the written word, Aaron Berg, who performs under the stage name Mountainwalker, is part poet and author. He is also a fully trained jazz musician who's music dabbles in hip hop and jams electronica, all while maintaining some soul influences along the way. The genre bender has roots in South Carolina and NYC, so it's safe to say he's eclectic in all ways, and his voice  speaks from a quite unique perspective of the American experience. His epic debut album, American Rhapsody (2013) blew our minds, and subsequent releases, including 2015's Parlor Songs, shows that he's only getting better at honing his one of a kind sound. We booked him a while back, when we were pretty new to our Acme partnership, so it feels like things have come full circle, with him back over two years later, to help headline our very special event that's only gotten better with age.
THE MEDIUM
Resident psychedelic mod rockers The Medium are group of fairly young players who have been turning some heads around Music City. Despite being a new band on the scene, they already have a kickass release, basically a four track demo entitled Here's Our Gravy Tape, which you can sample below. Based on those songs, and some very positive feedback on their live show from friends, we decided to give them the middle spot on this showcase so they can show us, and peak Acme crowd, what they're made of. Be there, and catch a Nashville band live in its infancy, so you can finally be the one to say "I listen to them before they cool," and not be completely full of shit.
DEVON GILFILLIAN
Local, via Morton, PA, singer-songwriter Devon Gilfillian has heavy soul and R&B threads weaved into his wonderful songs. His self-titled EP is just over a month old, and it's already getting heavy airplay from the No Country crew. A working man's musician, we recognized Devon from City Winery, where he also moonlights as server to help keep his lights on. Be on time Tuesday, and come check him out in his more natural environment, performing on stage and captivating the crowd with his wonderful voice.
Mountainwalker, The Medium, Devon Gilfillian will perform Tuesday, October 11 at Acme Feed & Seed. The show is 21+, music begins at 7 p.m., and, per usual, it's totally FREE! Downtown parking can sometimes be an issue. However, if you're willing to walk a few blocks, street parking is typically easy to find on the numbered avenues south of Broadway or along Korean Veterans Blvd, and metered spaces are typically free after 6 p.m.