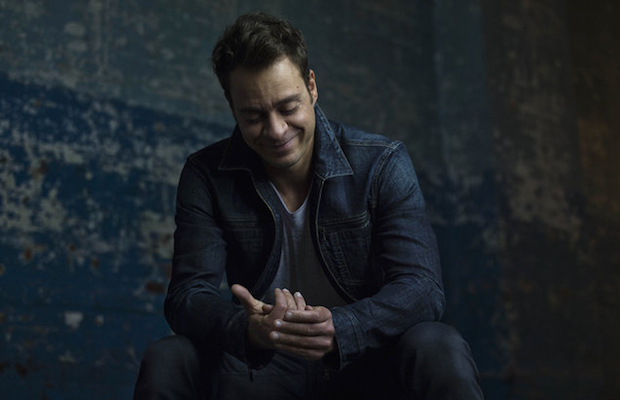 Seasoned singer-songwriter Amos Lee is bringing a little Philadelphia funk to Nashville this weekend in support of his latest album, Spirit. He'll be taking the stage at Ascend Amphitheater alongside adopted Nashvillians Drew Holcomb and the Neighbors, who are sure to get the party started. If you love introspective but groovy acoustic music, this is the place to be. You can still grab tickets right here while they last, so snag yours now and read on for more about the show!
AMOS LEE
Ryan Anthony Massaro, better known as Amos Lee, is an accomplished singer-songwriter from Philadelphia. After finding inspiration from John Prine's music while in college, Lee began learning guitar and bass. He began playing local open mic nights around the city while working as a second grade school teacher after graduation. Thanks to his networking skills and pure talent, he landed a few opening slots for big names like B.B. King. In 2003, he sent off a demo to Blue Note Records, which ended up in the ears of Norah Jones. She recruited him as an opener for her tour the next year, and Lee inked a deal with the label.
His highly buzzed about self-titled debut was released in 2005, and featured backing vocals and instrumentation from Jones and her band. Just over a year later, he came out with Supply and Demand, which featured a more layered and intricate sound. His singles "Sweet Pea" and "Shout Out Loud" were heard in many commericials and television shows, earning them solid spots on the Billboard charts. Since then, Lee has kept a steady touring schedule and released three more albums in just five years.
Just last month, Lee released his sixth studio album, Spirit. With this new project – his first in three years – he's departed from his plucky acoustic-driven instrumentation for a more funky and soulful vibe. There's a clear thread of inspiration from the music of his home city, as well as current R&B and hip hop artists like Schoolboy Q. If you want to get the first glimpse of his brand new material in a live setting, make sure you snag your tickets while you still can.
DREW HOLCOMB AND THE NEIGHBORS
Tennessee's own Drew Holcomb and the Neighbors have released nine stellar albums over the past nine years. Holcomb, along with his wife Ellie, Nathan Dugger and Rich Brinsfield, have become an unstoppable touring machine. They've brought their heartfelt alt-Americana sound to thousands as support for everyone from Ryan Adams to Los Lobos. Their most recent LP, Medicine, has been their most successful on the charts, and has earned them praise from fans both old and new. If you haven't been able to catch their fiery and inspiring live set, get there early and be ready to have your mind blown.

_
Amos Lee and Drew Holcomb and the Neighbors will perform TONIGHT, Sept. 16 at Ascend Ampitheater. The show is 18+, begins at 8 p.m. (doors at 7 p.m.), and tickets are available to purchase for $20-65.