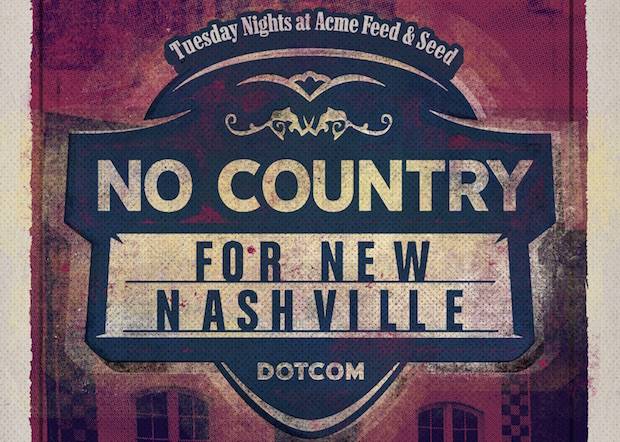 Our bi-monthly Tuesday night showcase series at Acme Feed & Seed continues on Sept 13. We're blasting into the fall with a strong offering, featuring gritty Americana rockers Nick Dittmeier & the Sawdusters, pop performer Wrenn, and funky folkster Sam Burchfield. As always, we're bringing you all of this music for FREE, starting at  7 p.m. For more info on the bands, please read on, and we look forward to seeing you all again on Tuesday.
SAM BURCHFIELD
With a quality singing voice and a group of friends in his backing band, Sam Burchfield started to build a name for himself in the indie music landscape of Athens, GA, before making the move to Atlanta to soak up the city's funk/r&b influences. What may have seemed like a dream while he worked as a wedding singer to pay rent, is now becoming a reality, since he has gone on to open for very talented acts, like St. Paul & The Broken Bones and Ben Rector, and released his latest EP, Unarmored, this summer. It digs deep, blending genres like folk, funk, and southern soul with ease, and for only his second record, we think it shows polish beyond his years. We're thrilled to have him on Tuesday night, and, if you are a fan of the neo-soul renaissance, than his free set is one you shouldn't miss.
WRENN
Shaking things up in the indie rock haven of Athens, GA, Wrenn describes herself and her music as the "freshest new wellspring of color, fashion, and sound to come out of Athens." Her pop flavored fare has lyrical prowess well beyond her years, and her amazing voice is equal parts sultry, playful and bold. Earning her college degree in the visual arts, her aesthetic is completely self-produced. From the artwork and videos, to the bubblegum-chic outfits she wears when performing, this gal can truly do it all. Her sound is akin to an even more quirky B-52s, with Beatles influenced melodies, while still remaining fiercely original in the vein of Cat Power or Fiona Apple. Her live shows have attracted a larger and larger following of fans whom she affectionately calls her "Fireflies". Get a feel for what all the hype is about in person, and maybe you'll count yourself as a firefly before it's all over.
NICK DITTMEIER & THE SAWDUSTERS
A kick ass four piece Americana band hailing from Louisville, KY, Nick Dittmeier & The Sawdusters have built their following the old fashioned way; touring almost non-stop. Over the years they've also released two EPs, Extra Better in 2013, followed by Light of Day in 2014, plus their latest, a full-length entitled Midwest Heart/Southern Blues. Recorded at LA LA Land Studios last year, the new album is more of the gritty, upbeat fare audiences all over the region have come to know and love. Just like their name implies, Nick & his Sawdusters are working class heroes, who aren't afraid to get their hands dirty, DIY touring all over the South and Midwest in their beat up Ford van. It doesn't look like they'll be slowing down anytime soon, currently touring in support of their LP as they stop in on Music City. If you dig Drive-By Truckers, Little Feat, Turnpike Troubadours or even The Band, this is a show you cannot miss!
Sam Burchfield, Wrenn, and Nick Dittmeier & The Sawdusters will perform Tuesday, Sept 13 at Acme Feed & Seed. The show is 21+, music begins at 7 p.m., and, per usual, it's totally FREE! Downtown PARKING can sometimes be an issue. However, if you're willing to walk a few blocks, street parking is typically easy to find on the numbered avenues south of Broadway or along Korean Veterans Blvd, and metered spaces are typically free after 6 p.m.