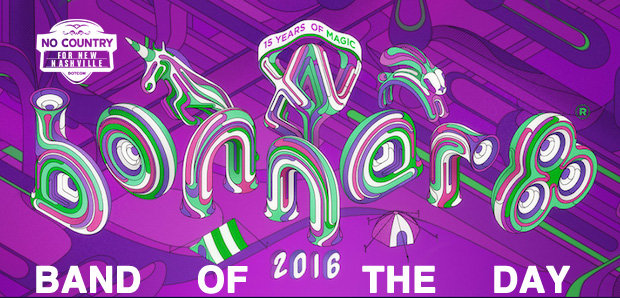 Bonnaroo Artist | Connell Cruise
Bonnaroo History | Newbie
Stage & Time | Saturday | Who Stage | 12:15 p.m.
As we've been doing for the past several years now, we're making it our mission to help you get acquainted with as many bands as we can from Bonnaroo's impressive 2016 lineup. In addition to the main stage acts, we also want to be sure to give the Club Stage bands some love, so, for the remainder of our coverage, we'll be doubling up with a second daily spotlight. They might be the smallest artists on Bonnaroo's bill, but the Club Stage boasts some of the best and most exciting up and coming acts around. As with our main stage previews, we'll start from the bottom and work our way up. Keep reading for your Bonnaroo Club Stage Band of the Day…
LEARN
Another one of the new artists coming to the farm this year is making quite a far trek to do so; Connell Cruise is originally from from Johannesburg, South Africa, though now calls New York home. Cruise claims to have played the piano since he was four years old, but music wasn't always his passion. For years, it was just a hobby as he made his way through law school, but when a demo of his was picked up by David Gresham Records things took a turn for the better. Cruise released his major label full-length debut in 2013, which included a cover of Avicii's "Wake Me Up" that grabbed the attention of ears all over the world.
Connell's multi-cultural upbringing has brought a sincere emotional depth into his music. On the surface he appears as your run of the mill pop singer, but, with a closer listen, one is enlightened by the cross-cultural message and catchy melodies that he presents throughout his work. He claims to find inspirations in everyday things, presenting a sincere effort to connect with his fans. While Bonnaroo didn't start off as a pop-centric music festival, it has evolved into something so eclectic and universal that one would be remiss to write off Cruise on this year's lineup.
LISTEN | "Cautionary Tale"
WATCH | "Into The Wild" (Official Video)
CONNECT
More from Connell Cruise | Site | Facebook | Twitter | Spotify
More from Bonnaroo | Tickets | Lineup | Site | Facebook | Twitter