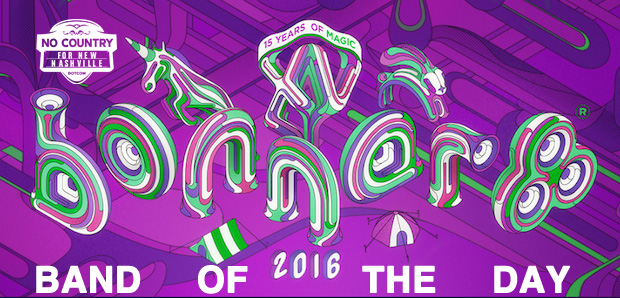 Bonnaroo Artist | Two Door Cinema Club
Bonnaroo History | 2012
Stage & Time | Saturday | Which Stage | 5:45 p.m.
As we've been doing for the past several years now, we're making it our mission to help you get acquainted with as many bands as we can from Bonnaroo's impressive 2016 lineup.  We'll start from the bottom and work our way up, paying special attention to the smaller and lesser known acts on this year's bill. Keep reading for your Bonnaroo Band of the Day…
LEARN
It's been four years since the release of Two Door Cinema Club's sophomore LP, Beacon, which dropped the same year they also made their Bonnaroo debut. In the time since, the Irish group's presence has only continued to rise, and, while a 2013 EP helped satiate fans' demands for new music, their third LP feels long overdue. It's set to finally arrive this year, however, which means a festival appearance like Bonanroo would be the perfect platform to test out some new tunes!
Formed nearly a decade ago in Northern Ireland, frontman Alex Trimble and guitarist Sam Halliday first become friends in high school, meeting bassist Kevin Baird soon after, and performing in various musical projects as young as 16, eventually giving way to Two Door Cinema Club. After some early buzz surrounding their self-released initial tracks online, the band recorded their debut album, Tourist History, in London, and quickly found critical praise and commercial success, propelled by singles like "What You Know" and "I Can Talk." Bowing on late night talk shows and climbing the ranks on the festival circuit, the band followed up with a Jacknife Lee-helmed sophomore effort, Beacon, in 2012, and, with their dance-primed, pop-tinged flavor of indie rock, have quickly become a household name. Things have, perhaps, cooled a bit over the last few years, but, with new music on the way, we have no doubt that 2016 is going to be a huge comeback year for the acclaimed rockers, and their return to Bonnaroo signals only the beginning. Don't miss out!
LISTEN | "Sleep Alone"
WATCH | "What You Know" (Official Video)
CONNECT
More from Two Door Cinema Club | Site | Facebook | Twitter | Spotify
More from Bonnaroo | Tickets | Lineup | Site | Facebook | Twitter