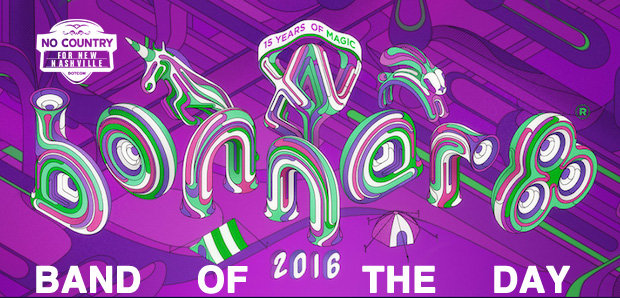 Bonnaroo Artist | Tyler, the Creator
Bonnaroo History | Newbie
Stage & Time | Friday | This Tent | 9:45 p.m.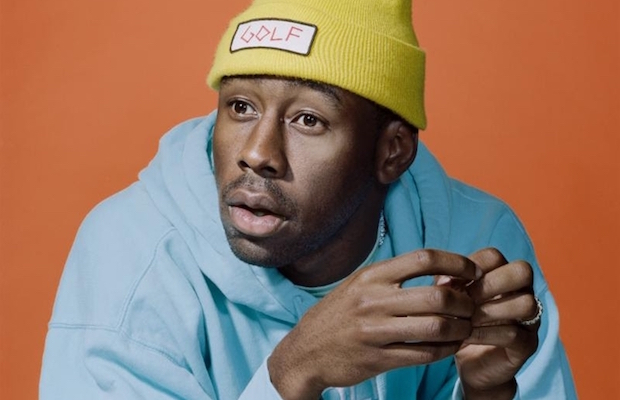 As we've been doing for the past several years now, we're making it our mission to help you get acquainted with as many bands as we can from Bonnaroo's impressive 2016 lineup.  We'll start from the bottom and work our way up, paying special attention to the smaller and lesser known acts on this year's bill. Keep reading for your Bonnaroo Band of the Day…
LEARN
Depending on who you ask, Tyler, the Creator is either a multi-faceted creative genius, or a disturbing beacon of homophobia, misogyny, and violent rhetoric. In truth, he's both, and, while some of his slurs, violent imagery, and degrading language feel excessive, Tyler's songs are no more controversial than those of many other rappers (Eminem chiefly comes to mind), not to mention countless death metal and black metal bands. In Tyler's case, at least, he has the capability of using his shock-rap template to paint in broad, cohesive, high-art strokes, counting graphic design, video direction, musical production, acting, and serving on the business side of his art among his sole, fully realized accomplishments.
Best known as something of a de facto leader for breakout hip hop collective Odd Future (they're mostly inactive as a group at this point, but their numerous members and ventures remain popular and influential individually and through various combinations), Tyler rose to fame while still in his teens, officially releasing his debut LP Bastard in 2009. Mixing an eclectic appreciation and modern take on hip hop, as well as youth culture, skate culture, and punk rock of his native Los Angeles, Tyler and the OF crew quickly differentiated themselves from the hip hop community at large, finding an alternative, crossover fanbase for their unorthodox songs, collaborative releases, and edgy style. By 2011's Goblin, a one-off for XL Records before integrating fully into OF's own label, Tyler was a certifiable breakout success, not only handling his own production and design, but flexing his visual sensibilities with shocking and artistic self-directed videos, much to the delight of the music press.
Over the past few years, he's dropped two more solo LPs, Wolf and Cherry Bomb, along with Odd Future's only "official" studio album, The OF Tape Vol. 2, guiding the careers of his peers, signing bands to the Odd Future label, and attracting high profile fans and collaborators like Kanye West, all the while growing in prominence and landing appearances at festivals and on television (including OF's own comedy show, Loiter Squad). Infinitely more talented than the general public often wants to give him credit for, Tyler, the Creator is truly an artist without inhibitions, and, unfortunately that lack of filter has brought controversy and even formal bans from other countries. He's inarguably a genius in his own right though, forever changing the direction and presentation of modern hip hop, and live, just as in recording, he's skilled, expansive, and unpredictable. The most exciting rapper on this year's Bonnaroo bill, Tyler is sure to be one of the weekend's biggest highlights.
LISTEN | "Yonkers"
WATCH | "Buffalo" (Official Video)
CONNECT
More from Tyler, the Creator | Site | Facebook | Twitter | Spotify
More from Bonnaroo | Tickets | Lineup | Site | Facebook | Twitter