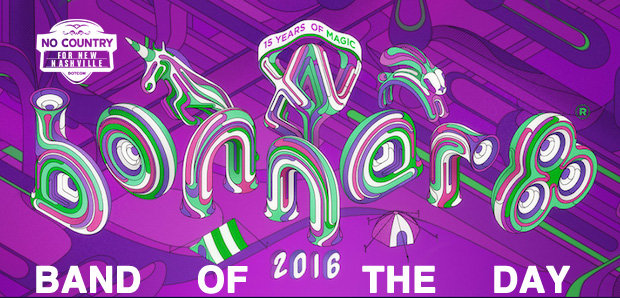 Bonnaroo Artist | Grace Mitchell
Bonnaroo History | Newbie
Stage & Time | Saturday | Who Stage | 6:15 p.m.
As we've been doing for the past several years now, we're making it our mission to help you get acquainted with as many bands as we can from Bonnaroo's impressive 2016 lineup. In addition to the main stage acts, we also want to be sure to give the Club Stage bands some love, so, for the remainder of our coverage, we'll be doubling up with a second daily spotlight. They might be the smallest artists on Bonnaroo's bill, but the Club Stage boasts some of the best and most exciting up and coming acts around. As with our main stage previews, we'll start from the bottom and work our way up. Keep reading for your Bonnaroo Club Stage Band of the Day…
LEARN
Portland, Oregon is not the first city that comes to mind when thinking about hype pop scenes, but Grace Mitchell is working to change that.  At a mere 18 years old, she has already seen considerable success with her infectious, toe tapping pop style, and found herself signed to Republic Records for the release of her 2015 EP Raceday.  Grace recorded that EP, a follow up to her debut Design with Mark Foster of Foster The People in an intense writing and recording session that lent the talents of both artists to create a really solid debut.
Raceday features club ready tracks throughout the record, but really seems to have connected with mainstream audiences in the track "NoLo," which sounds almost as if Foster The People was suddenly fronted by a powerhouse female vocalist.  The success of that single, and the general dance inducing tracks, like the millennial special "Breaking Hearts," on the EP have landed Mitchell on bills across the country including Bonnaroo and ACL.  If you want to know what the next wave of pop is going to sound like, head to the Who Stage on Saturday, and let Grace Mitchell take you to school.
LISTEN | "Breaking Hearts" 
WATCH | "NoLo" (Official Video)
CONNECT
More from Grace Mitchell | Site | Facebook | Twitter | Spotify
More from Bonnaroo | Tickets | Lineup | Site | Facebook | Twitter