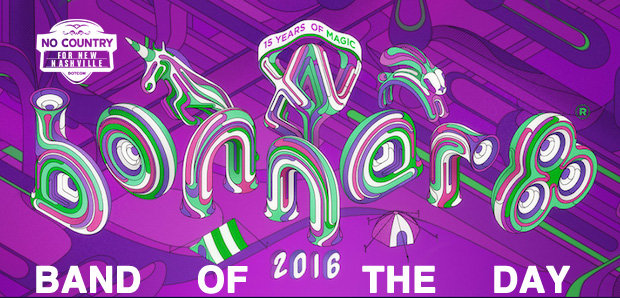 Bonnaroo Artist | Blood Orange
Bonnaroo History | Newbie
Stage & Time | Saturday | The Other Tent | 3 a.m.
As we've been doing for the past several years now, we're making it our mission to help you get acquainted with as many bands as we can from Bonnaroo's impressive 2016 lineup.  We'll start from the bottom and work our way up, paying special attention to the smaller and lesser known acts on this year's bill. Keep reading for your Bonnaroo Band of the Day…
LEARN
Devonté "Dev" Hynes, known by the stage name Blood Orange, is a British singer, songwriter, composer, producer and author, who has collaborated with a long list of big names including, but not limited to: Sky Ferreira, Carly Rae Jepsen, Florence and the Machine, The Chemical Brothers and FKA Twigs. Born and raised in East London, Hynes got his official start in music around 2004, playing guitar, synth, and occasionally performing vocals as a member of the dance-punk band Test Icicles. However, by 2007 he'd already decided to branch off on his own, under the moniker Lightspeed Champion. Two records (Falling Off the Lavender Bridge & Life Is Sweet! Nice to Meet You) later, Dev had really begun to make a name for himself because of his production, songwriting ability and his skills on multiple instruments.
Soon it was time for him to try something new, and the next project (which became Blood Orange) focused mostly on R&B, and soul electronica grooves. He started to pop up, performing around NYC and London with just his guitar and a laptop. By 2011 he'd fully embraced his new persona, and he'd released Coastal Grooves, to much critical praise. In 2013 he released Cupid Deluxe, which has evolved his sound further, now dabbling in funk, indie pop and even jazz. A man of many talents who can do almost any genre with ease, he's said the next release he's working on, Freetown Sound, is his version of the seminal record Paul's Boutique by the Beastie Boys, so he's mixing it up yet again. Look for him to turn the party out, as he sets the stage ablaze at the always eclectic Other Tent.
LISTEN | "Do You See My Skin Through the Flames?"
WATCH | "Sandra's Smile" (Official Video)
CONNECT
More from Blood Orange | Site | Facebook | Twitter | Spotify
More from Bonnaroo | Tickets | Lineup | Site | Facebook | Twitter