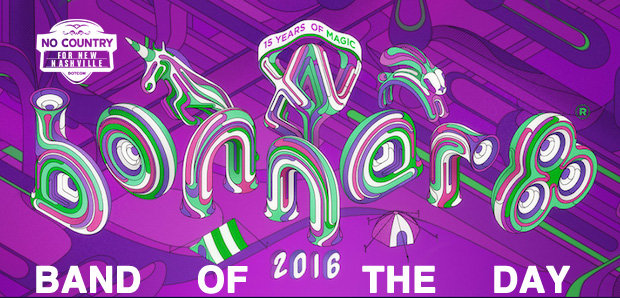 Bonnaroo Artist | The Bluegrass Situation Superjam Featuring Ed Helms and Friends
Bonnaroo History | 2013 – 2015
Stage & Time | Sunday | That Tent | 8:15 p.m.
As we've been doing for the past several years now, we're making it our mission to help you get acquainted with as many bands as we can from Bonnaroo's impressive 2016 lineup.  We'll start from the bottom and work our way up, paying special attention to the smaller and lesser known acts on this year's bill. Keep reading for your Bonnaroo Band of the Day…
LEARN
You probably know Ed Helms from his role as Andy on The Office, but what the actor is also quickly becoming honored for his pivotal role in forming The Bluegrass Situation, a multi-faceted organization that promotes festivals, conferences, and brings bluegrass musicians from all over the country together. 2013 was the inagaural year of the Bluegrass Superjam, when Helms and the organization offered a Sunday night alternative to Tom Petty and a continuation on the popular Bonnaroo theme of the Superjam; assembling a handful of bluegrass musicians that represented a new face of the genre.
This year is no exception to the Bluegrass Superjam tradition. Helms and BGS have brought together a wide variety of bluegrass and Americana performers that are also on the 2016 lineup. Sara and Sean Watkins (Watkins Family Hour House Band), Steep Canyon Rangers, and new-grass legend Sam Bush amongst others will join Helms in what is sure to be a stellar Sunday night set at That Tent. If BGS's mission is to bring a timely tradition to a new generation, then this Bonnaroo staple is just the way.  Head below to watch the finale from the Bluegrass Superjam in 2014 to see just how special these sets can be.
WATCH | "(I've Had) The Time Of My Life" (Live at Bonnaroo 2014)
CONNECT
More from The Bluegrass Situation | Site | Facebook | Twitter | Spotify 
More from Bonnaroo | Tickets | Lineup | Site | Facebook | Twitter