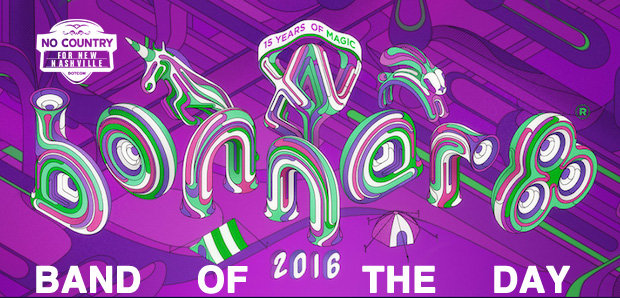 Bonnaroo Artist | MisterWives
Bonnaroo History | Newbie
Stage & Time | Friday | What Stage | 4:45 p.m.
As we've been doing for the past several years now, we're making it our mission to help you get acquainted with as many bands as we can from Bonnaroo's impressive 2016 lineup.  We'll start from the bottom and work our way up, paying special attention to the smaller and lesser known acts on this year's bill. Keep reading for your Bonnaroo Band of the Day…
LEARN
New York based MisterWives formed only in 2012, but, in just a few short years, have already taken the indie pop world by storm, finding breakout success with their debut EP, Reflections, and inaugural full-length, Our Own House, released last year. Helmed by charismatic and talented vocalist Mandy Lee, the group played their first show in early 2013, and were signed to Photo Finish Records soon after, cutting their teeth on the road with acts like Half Moon Roon and American Authors. Thanks to the buzz surrounding a string of strong singles, particularly breakout hit "Reflections," the band found quick buzz in the blogosphere, graduating to tours with names like Bleachers and Walk the Moon by the time they dropped their EP of the same name.
Since their debut LP arrived in early 2015, MisterWives' popularity has only continued to grow rapidly, with high-profile commercial placements, television appearances, and festival outings to their name. Combining indie pop charm, unbeatable hooks, dance-ready riffs, and infectious energy, the group have a special, intangible quality that sets them apart from many similar sounding acts to emerge in recent years, and we can't wait to see their fine-tuned live show and upbeat presence when they make their debut this summer on the farm!
LISTEN | "Lullaby"
WATCH | "Reflections" (Official Video)
CONNECT
More from MisterWives | Site | Facebook | Twitter | Spotify
More from Bonnaroo | Tickets | Lineup | Site | Facebook | Twitter