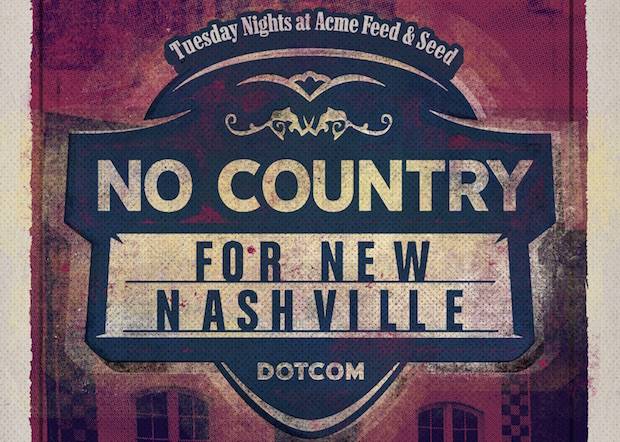 Our Tuesday night showcase series at Acme Feed & Seed is still going strong, albeit roughly twice a month now instead of every week, to make time for Acme's exciting new project Acme Radio. Our first showcase of May, Tuesday, May 10 will feature buzzworthy North Carolina funk singer Boulevards, rising local indie rock duo Civilian, and brand new psychedelic r&b duo Okey Dokey. As always, we're bringing you all of this music for FREE, starting at  7 p.m., back on our spring schedule. For more info on the bands, please read on, and we look forward to seeing you all again on Tuesday.
BOULEVARDS
Raleigh, NC based Jamil Rashad, better known by his stage name Boulevards, was exposed to a plethora of  jazz, blues, R&B, and funk from a young age, raised by a jazz and R&B radio DJ. After falling into the punk and hardcore scene and performing in bands throughout his teenage years, Rashad took off for art school, eventually finding a path back to funk music, his first love. Taking a cue from seminal acts like Prince, Rick James and Earth, Wind & Fire, Boulevards captures the soul and spirit of classic funk and funnels it through a modern lens. Jamil's eponymous debut EP as Boulevards captured a significant amount of buzz, and his debut LP, Groove!, released last month through Captured Tracks, is shaping up to be one of the year's most exciting funk releases, likely to set the singer down a path to becoming a household name. You can get a taste of Boulevards' sound below, and you can see him for FREE at Acme!
CIVILIAN
Gearing up to release their sophomore album, You Wouldn't Believe What Privilege Costs, later this month, on May 20, local duo Civilian are fast becoming Nashville's next likely success story. Born out of the ashes of Florida band Alexander, Civilian came together in 2011, and released their debut LP, Should This Noose Unloosen, soon after. Made up of Ryan Alexander and Dan Diaz, the group perform haunting, layered, melodic indie rock, packing tons of emotional and personal, sometimes dark, thematic focus into their enchanting songs. Citing influences like Death Cab For Cutie, Pedro the Lion, and Manchester Orchestra, the duo have already shared the stage with some big names such as Further Seems Forever and mewithoutYou, and, from the sound of their latest singles, it won't be long until they're a household name. Catch them at Acme while you still can!
OKEY DOKEY
Fronted by visual artist Aaron Martin and The Weeks' guitarist Johny Fisher, local newcomers Okey Dokey might be opening things up, but they tout enough pedigree to warrant an early trip to Acme, counting members of The Weeks, Sol Cat, Desert Noises, Diane Coffee, and Wild Child among their revolving live lineup. So far, the group have only released one song: soulful, psychedelic jam "Wavy Gravy," but their debut album, Love You, Mean It, is on the way, and our interest is thoroughly piqued to hear what else this buzzy new band have up their sleeves.
Boulevards, Civilian, and Okey Dokey will perform Tuesday, May 10 at Acme Feed & Seed. The show is 21+, music begins at 7 p.m., and, per usual, it's totally FREE! Downtown PARKING can sometimes be an issue. However, if you're willing to walk a few blocks, street parking is typically easy to find on the numbered avenues south of Broadway or along Korean Veterans Blvd, and metered spaces are typically free after 6 p.m.