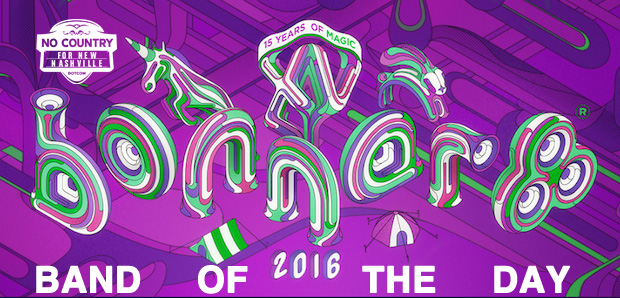 Bonnaroo Artist | Cashmere Cat
Bonnaroo History | Newbie
Stage & Time | Thursday | That Tent | 12:45 a.m.
As we've been doing for the past several years now, we're making it our mission to help you get acquainted with as many bands as we can from Bonnaroo's impressive 2016 lineup.  We'll start from the bottom and work our way up, paying special attention to the smaller and lesser known acts on this year's bill. Keep reading for your Bonnaroo Band of the Day…
LEARN
Big name collaborator Magnus August Høiberg has been building a big name for himself mostly behind the scenes in recent years under his alias Cashmere Cat. The Norwegian DJ/producer/turntablist burst onto the international electronic dance music scene with remixes and edits of hit songs from Lana Del Rey, 2 Chainz, and Jeremih. In October of 2012, he dropped his debut EP, Mirror Maru, and pretty much hasn't looked back since. His follow up EP, Wedding Bells, was more of the same gritty R&B slow jams, blended together with disco tech house music, that Cat is known for.
Like his infectious beats, his high profile collaborations haven't slowed down one iota either. He appeared as a featured artist and producer on Ariana Grande's 2014 smash hit record My Everything, and also has a co-proudcing credit on "Wolves," from Kanye West's latest effort The Life of Pablo. Up next? Word is he's working on a track for the new Brittany Spears record. At only twenty eight years old, it seems that Cashmere Cat has a very bright future ahead, including making his debut at The Farm to rock the party late night Thursday at That Tent. Also, considering that it is Bonnaroo, there might be a high profile cameo or two, so don't miss this set to finish off your first day of shenanigans.
 LISTEN | "Mirror Maru"
WATCH | "Wedding Bells" (Official Video)
CONNECT
More from Cashmere Cat | Site | Facebook | Twitter | Spotify 
More from Bonnaroo | Tickets | Lineup | Site | Facebook | Twitter