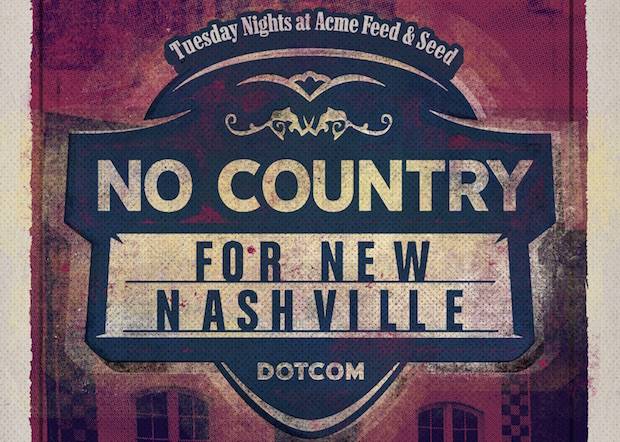 Our Tuesday night showcase series at Acme Feed & Seed is still going strong, albeit twice a month instead of every week. Also new this year, the performances will be broadcast live on Acme Radio, in case you can't make it downtown on time. Our last showcase of March, Tuesday, March 29 will feature party rockers Easy Roscoe, garage/blues trio That's My Kid, and alt-folk rocker Andy Ferro. As always, we're bringing you all this music for FREE, starting at  7 p.m., as we return to our spring/summer schedule. For more info on the bands, please read on, and we look forward to seeing you all again on Tuesday.
EASY ROSCOE
Local party anthem rockers Easy Roscoe have one stated objective: to make sure their audience/fans have a good time. A pretty noble pursuit, to say the least, and last year's self-released debut album, Keep The Dancin' Dancin', was certainly a step in the right direction. Word is they've been working on new tunes too, so we look forward to seeing what they bust out to close out the showcase.
THAT'S MY KID
Local blues garage punk's That's My Kid have become one of our favorite bands in Nashville's ever expanding indie rock scene (read this post or this post). The power trio have been building momentum the old fashioned way, one blow out performance at a time, and they are never afraid to perform anywhere around town at the drop of hat, on pretty much any bill. We also know they've been in the studio, working on a followup to their self-titled debut EP, so give one of the hardest working bands in Nashville some love, and be sure to see what all the hubbub is about for yourself.
ANDY FERRO
Though you might know him as a member of local band and longtime site favorite Ranch Ghost, Andy Ferro released his new solo EP, Muirhead, last month on indie label Rough Beast Records. His unique voice, laid over simple acoustic chord progressions, with a touch psych-rock guitar effects in the background, creates unique sounds that are well worth adding to your daily listening rotation. We look forward to enjoying him live, and you can too, but only if you get to Acme on time.
Andy Ferro, That's My Kid, and Easy Roscoe will perform Tuesday, March 29 at Acme Feed & Seed. The show is 21+, music begins at 7 p.m., and, per usual, it's totally FREE!
Downtown PARKING can sometimes be an issue. However, if you're willing to walk a few blocks, street parking is typically easy to find on the numbered avenues south of Broadway or along Korean Veterans Blvd, and metered spaces are typically free after 6 p.m.