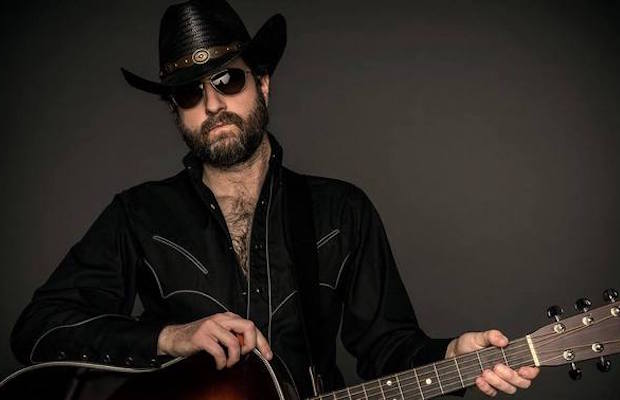 As 2015 came to an end, we got our first taste of new "country" artist Wheeler Walker Jr when he was announced as an opener for David Allen Coe.  We didn't know what to make of the outspoken shenanigans of a "young artist," sporting the singles like "Beer, Weed, & Cooches," "Better Off, Beatin' Off," and "Fuck You, Bitch," who tweeted that his new album, "will outsell Adele's new piece of shit you have my WORD on that."
Well, it turns out that Wheeler Walker Jr. is actually the "musical project" of comedian Ben Hoffman (from Comedy Central's The Ben Show), who somehow coerced Dave Cobb (Jason Isbell, Sturgill Simpson) to produce his debut record, Redneck Shit, due out Feb. 12 on Thirty Tigers. The joke is clearly on everyone, or is it?  While the material is racy, misogynistic, and funny, the musical quality of the record is up to snuff, and some of the first singles have already been receiving heavy airplay on non-terrestrial radio formats.  Not to mention, he probably set a music industry first when he premiered his new single "Drop 'Em Out," and is currently streaming the entire album for "premature release" on the internet porn site Pornhub.com (don't click on that at work, in public, or if you have a problem with pornography).
In apt Wheeler Walker Jr fashion, the party for the official album release is set to kick off a full two days before the release today, Feb. 10 with a free (probably not so family friendly this time) in-store at Grimeys at 6 p.m., before a full performance at Exit/In, with like-minded "Americana" outfit Birdcloud in support, gets going around 9 p.m.  Grab tickets to the Exit/In show here, and head below to get an inappropriate song stuck in your head for the rest of the day.
More from Wheeler Walker Jr. | Site | Facebook | Twitter | Spotify