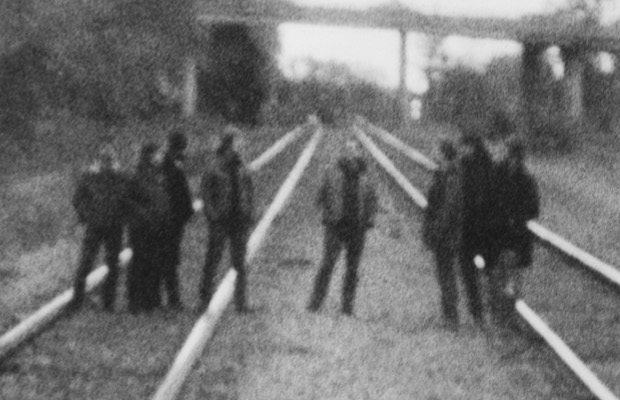 Genre-bending, boundary pushing Canadian post-rock collective Godspeed You! Black Emperor return to Nashville for their first headlining show in three years this Saturday, Sept. 19 at Marathon Music Works (notably, Godspeed played Bridgestone Arena with Nine Inch Nails in 2013) with Xylouris White, out in support of their new album, Asunder, Sweet and Other Distress. With a live show like no other, a loyal cult following, and a reputation for being one of the best experimental/ambient/instrumental groups in existence, this is sure to be one of the year's best shows, and is a can't-miss for fans of layered, technical songwriting. Tickets are still available here, so grab yours now and read on for more about the show!
GODSPEED YOU! BLACK EMPEROR
Formed two decades ago in Montreal, Canada, post-rock/experimental outfit Godspeed You! Black Emperor have developed nothing short of a cult following throughout the many years of touring and through their five expansive albums. Currently boasting an eight-person roster, the band have seen various contributors come and go throughout the years, but have always maintained a core group of players, helping shape their politically charged, dark, droning, and ambient sound. Largely inactive from 2003-2010, Godspeed reemerged more focused and expansive as ever with their phenomenal 2012 release, Allelujah! Don't Bend! Ascend!, and followed it with this year's fantastic Asunder, Sweet and Other Distress. Their live show is characterized by film loops and projections, all perfectly planned to help deliver their intricate, layered songs in the most unique and effective way possible.
XYLOURIS WHITE
Hailing from the Greek Island of Crete, acclaimed lute player George Xylouris teamed up with Australian drummer Jim White (of the Dirty Three) to form Xylouris White, a unique, melding of cultures and musical sensibilities. Fusing traditional Cretan music with rock, the band released their debut Goats last year, and possess the right mix of eclectic and weird needed to open for a band like Godspeed.
Godspeed You! Black Emperor and Xylouris White will perform Saturday, Sept. 19 at Marathon Music Works. The show is 18+, begins at 8 p.m. (doors at 7 p.m.), and tickets are available for $22-25.