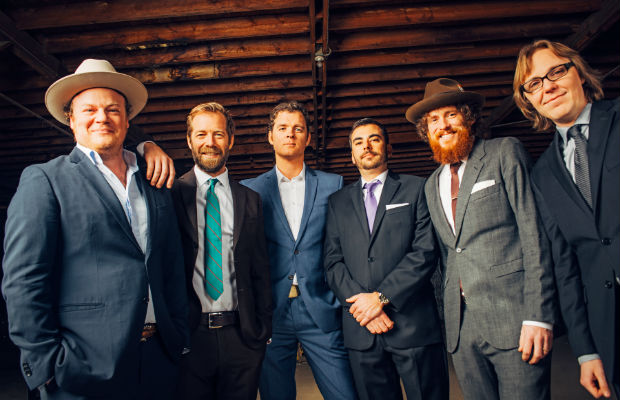 Steep Canyon Rangers are playing City Winery, August 26, ahead of the highly anticipated release of their ninth studio album RADIO. This Grammy winning bluegrass/Americana band is widely praised for their energetic live shows and musical expertise. Over the past several years they have played with such well known acts as actor, comedian, and respected banjo player Steve Martin, and the singer-songwriter Edie Brickell. This promises to be an awesome show for bluegrass lovers! Continue reading to find out more about the band and get your tickets now for as little as $20-35.
Steep Canyon Rangers
Paste Magazine recently premiered Steep Canyon Rangers' new album RADIO to excellent reviews. Since winning the Bluegrass Music Association's Entertainers of the Year in 2011 and the Grammy for Best Bluegrass Album in 2013, this band has not slowed down. They constantly stick to a grueling tour schedule, playing close to 150 shows a year, and it is evident that they love every minute of it! This sextet consists of guitar, banjo, mandolin, bass, fiddle, and a box kit, and composes some of the best modern bluegrass music around. RADIO is set to release on Rounder Records on August 28, just two days after the Nashville show, and was produced by Jerry Douglass who has produced other bluegrass notables as Alison Krauss and Bela Fleck. View the video for the title track from RADIO below, and get your tickets now!
Steep Canyon Rangers will perform August 26 at City Winery. The show is all ages, begins at 8:00pm (doors at 6:00pm), and tickets are available for $20-35.