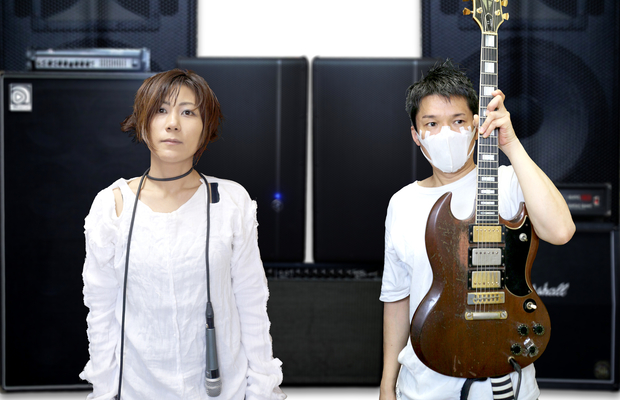 Want to get weird on a Monday night? Head to Exit/In tonight, July 20 to experience the raw power of legendary experimental Japanese noise rock veterans Melt-Banana. If that's not enough noise for you, don't worry – they're also bringing along Florida-based riff masters Torche along as co-headliners. With all that plus Hot Nerds and Gnarwhal as openers, you'd better remember your ear plugs. This show is guaranteed to be the most noise you can buy with $15 in Nashville this summer, or at least this week. Music starts at 8pm sharp, and the show is 18+. Read more about the bands after the jump!
MELT-BANANA
Hailing from Tokyo, Melt-Banana have been making noise since 1992. They've collaborated and played with artists all across the extreme fringes of music – Mike Patton, Merzbow, John Zorn, Melvins and more. They don't tour the United States too often, and their live shows are the stuff of legend, so it would be wise to not miss this show. Just be prepared for a full on aural assault. This music video from their latest album should give you some idea what you're in for.
TORCHE
Torche have been around for over a decade now, but are just now hitting their stride. Fresh off the release of their most punishing and brutal album yet, Restarter, Torche will open for Melt-Banana tonight, but can be headliners in their own right, making this a rare opportunity. Their riffs are downright mean, heavy and brutish – also known as everything you want in a metal band. Don't get there late, you won't wanna miss this.
HOT NERDS
Hot Nerds describe themselves as 'music for dorks made by dorks.' Who am I to disagree? Their sound lands somewhere in between Blood Brothers and the Locusts, which is a perfect combination for an opening slot at a show like this.
GNARWHAL
Local math rock punks Gnarwhal open the show. They've been on the scene for a while, but have probably never had a more perfect band to open for. You'll want to arrive early to see them, before they start headlining shows themselves.
Melt-Banana, Torche, Hot Nerds and Gnarwhal will perform tonight, July 20 at Exit/In. The show is 18+, begins at 8 p.m. (doors at 7 p.m.), and tickets are available for $15.