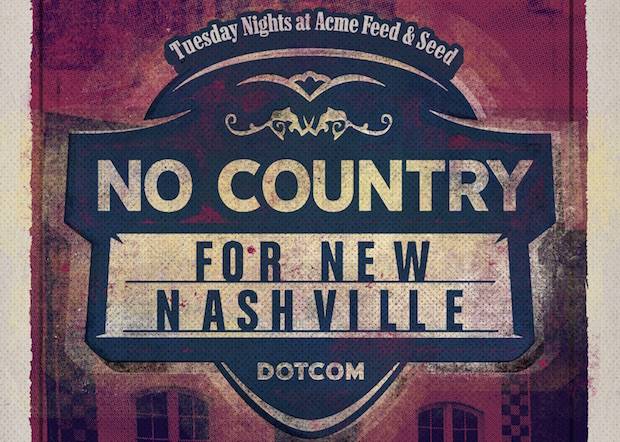 No Country Presents' weekly showcase, in partnership with Acme Feed & Seed, is still in full swing as we slide into June. Our next installment,  Tuesday, June 2 will feature reggae rockers Floralorix, folk duo My Bubba, and dark pop diva Kyowa. Music starts around 7 p.m. and goes at least until 10 pm, so get there early to cash in on as much FREE music as possible. For more info on the bands, please read on, and we hope to see all of you there! 
FLORALORIX
The love child of two other Nashville reggae bands, LTG and Paradise Daze, Floralorix have started to built a reputation around town as one of the premier bands in their genre. They first met as co-bill performers at local shows, each helping to water and nurture the soil of Music City's reggae community with their previous projects, but now the quartet are starting to grow stronger and play tighter together. They opened for The Wailers earlier this spring and their debut album is on the horizon, so stay tuned for more information on some of our new favorite dub artists in town.
MY BUBBA
Together, the Swedish 'My' and the Icelandic 'Bubba' create wonderful contemporary folk music with love and incurable ease. My Bubba are known for blending their smooth vocal harmonies, with a unique style of clap dancing, and ancient table harp sounds. They are truly a unique duo. Their latest record, Goes Abroader, is a perfect mix of Scandinavian and American folk traditions, in addition to other more exotic influences. In addition to opening for bigger names like Damien Rice, a new record is also in the works for the two international roving songstresses. Check them out live at Acme for yourself, when they follow up a mind-blowing recent outing at The Ryman.
KYOWA
Local grim popstress Kyowa will add a nice ambient indie rock flair to an already heady bill. The musical project of Stephanie Kincheloe, Kyowa is really an outlet for all her creative endeavors: music, photography, and design, which started in 2008. The music she creates touches on something pure, dark and melodic. Think Radiohead meets Joni Mitchell. Check out the video for her badass single "The Ends of the Earth" below, and look for more new music from her in the future.    
Floralorix, My Bubba, and Kyowa will perform Tuesday, June 2 at Acme Feed & Seed. The show is 21+, music begins at 7:30 p.m., and, per usual, it's totally FREE. Downtown PARKING can sometimes be an issue. However, if you're willing to walk a few blocks, street parking is typically easy to find on the numbered avenues south of Broadway, or along Korean Veterans Blvd. Metered spaces are often free after 6 p.m.