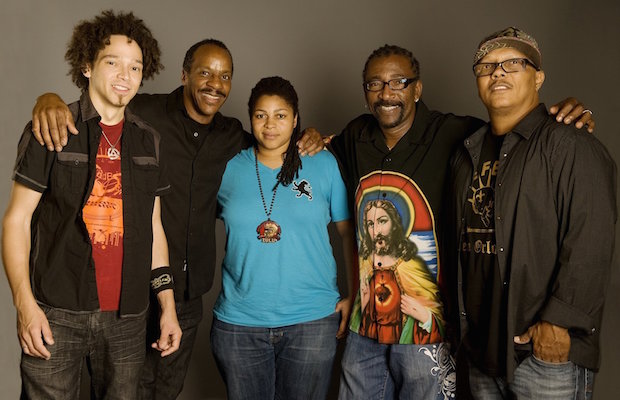 Hey, we love rock and roll as much as the next fan, but tonight we're eager for something a little different – and Dumpstaphunk will be waiting at Exit/In to play it for us. The New Orleans-based funk group last grabbed our attention at Nashville Dancin' last summer and they're back to wow Nashville crowds again with their modern take on a classic genre of music. Joined by soul/pop artist Laura Reed, there's no way you'll be able to resist dancing along.
DUMPSTAPHUNK
After going strong for more than a decade, Dumpstaphunk knows how to put on a show. The five members of the group describe themselves as "soldiers of funk," and we have to say that we agree. They've been guests at the Jazz & Heritage Festival on multiple occasions, and credit that stage as the birthplace of their group. Their most recent album, Dirty Word, seeks to embody their hometown in a whirlwind of funk, dance and excitement. Wherever Dumpstaphunk play, they make sure to bring the spirit of New Orleans with them.
LAURA REED
Born in South Africa, Laura Reed has come a long way – literally. She now resides in Raleigh, North Carolina, and has gained national recognition for her musical work by having a recent single, "Wake Up," be featured on the VH1 show Hollywood Exes. The soul/pop artist has her latest album, The Awakening, out on the market and is now wrapping up a tour with Dumpstaphunk.
Dumpstaphunk and Laura Reed will perform tonight, Feb. 19 at Exit/In. The show is 18+, begins at 9 p.m. (doors at 8 p.m.), and tickets are available for $15.