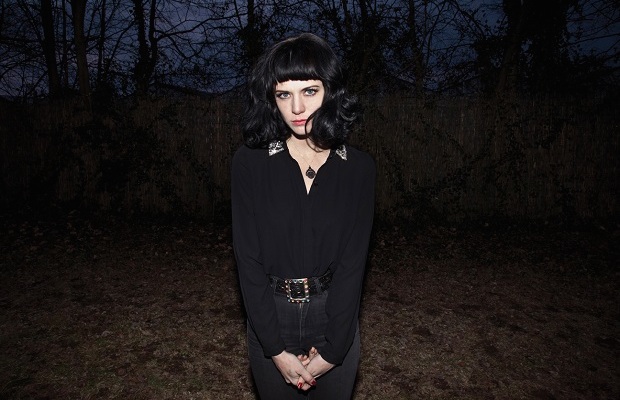 For the final Sunday night hosted by Lightning 100 of the year, 3rd and Lindsley is hosting East Nashville based alternative country spitfire Nikki Lane and folky pop singer-songwriter Charlie Mars. Lane had one of the most well-received Nashville albums of the year with her Dan Auerbach-produced outlaw country record, All or Nothin', and her live show reveals a young country singer successfully modeling herself in the style of the greats. Mars plays sexy acoustic-pop that hardly gives away his Mississippi roots. Click through to learn more about both artists and find out where to pick up your tickets.
NIKKI LANE
Nikki Lane's album All or Nothin' was produced by Nashville transplant and Black Keys frontman Dan Auerbach, and is likely to make it onto Nashville year-end round-ups of the best albums of this year. The alternative country record carries on the strong tradition in country music of strong female take-no-shit singers like Loretta Lynn, Patsy Cline, and Tammy Wynette. After having seen her at Exit/In this fall, we said the songs sound better live than they do on record, and her new material is worth getting excited for a follow-up to All or Nothin'. She also added the Christmas song "FaLaLaLaLove Ya" to the recent compilation An Americana Christmas. Check out the video for "Right Time" below; if you hang out on the east side you might recognize some of the locations.
CHARLIE MARS
Folk-pop singer-songwriter Charlie Mars was born and raised in Mississippi, though his music is more sexy soul-pop and doesn't really betray his Southern roots too much. He's been compared to singers like Jason Mraz and Jeff Buckley. Mars is also known for having dated Weeds actress Mary Louis Parker, who definitely lent his career a hand by starring in one of his videos.
Nikki Lane and Charlie Mars will perform Sunday, December 28 at 3rd and Lindsley. The show is all ages, begins at at 8:00 p.m. (doors at 6:00 p.m.), and tickets are available for $10.