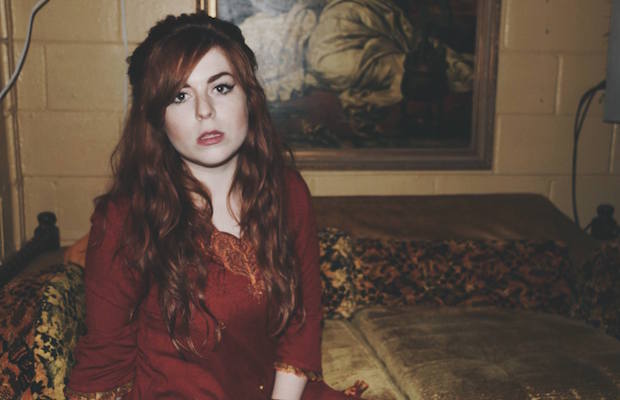 By now we hope you've heard, our live events production wing, No Country Presents, has taken up residence at Lower Broadway's hippest new restaurant, lounge, retail, and event space, Acme Feed & Seed, where we've been bringing you a weekly, FREE, Tuesday night showcase, featuring some of our favorite emerging local and national talent. The curated showcase runs from 7:30 to 10:30 p.m. each week, and, so far, has featured everything from folk to funk to rock to indie. For our next installment, on Tuesday, Nov. 18, we're bringing you an exciting double bill of local eclectic bluesy rock singer Kim Logan and Virginia garage/soul rock outfit Major and the Monbacks. Keep reading to find out all about them, and cancel any other plans you might have Tuesday night, because you're coming to hang with us. Got it?
KIM LOGAN
To try and put Kim Logan in a box by labeling her music would be a disservice to the Nashville's transplant's eclectic array of influences. Originally from Sarasota, Florida, the singer, who also dabbles in film, writing, and fashion and previously spent time in the opera scene, has been on our radar for years, and her self-titled, full-length debut is one of the strongest Nashville releases in recent memory. Channeling elements of soul music, retro rock, classic country, delta blues, folk, and more, Logan funnels her incredible vocal stylings into some of the most diverse, heartfelt, and a powerful tunes around. She's currently working on her sophomore release, so expect to hear some familiar tracks and, hopefully, a few new ones!
MAJOR AND THE MONBACKS
Hailing from the coastal town of Norfolk, Virginia, 8-man band Major and the Monbacks are the latest touring act to grace the Acme stage. Falling squarely in the realm of soul music, the band also harbor an obvious affinity for r&b, rock, and even some ska, and lace their sound with a modern garage pop accessibility. The group have been touring since 2008, building a regional fanbase with their seasoned performance chops, and, with their mix of influences from retro to contemporary, they're sure to bring something to the table that most anyone can enjoy!
Kim Logan and Major and the Monbacks will perform Tuesday, Nov. 18, at Acme Feed & Seed. The show is 21+, music begins at 7:30 p.m., and, per usual, it's totally FREE. Downtown PARKING can sometimes be an issue. However, if you're willing to walk a few blocks, street parking is typically easy to find on the numbered avenues south of Broadway, or along Korean Veterans Blvd. Metered spaces are often free after 6 p.m.