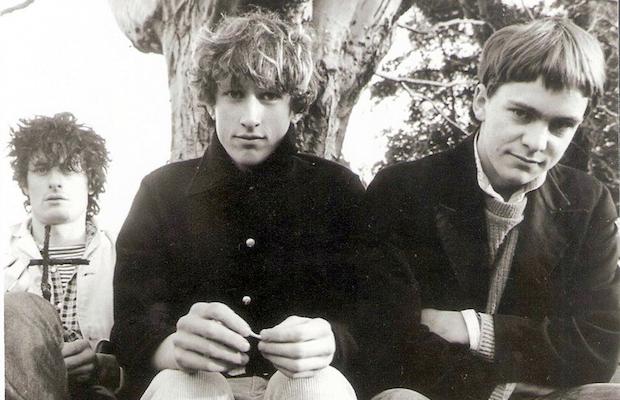 Fuzzy and drone-y psych pop reigns at The Stone Fox tonight when seminal Kiwi vets The Clean team up with up and coming Brazilians Boogarins.  Read on to find out why this is one show that is worthy of a journey to one of Nashville's best rock venues, The Stone Fox!  A limited number of pre-sale tickets are still available, which you can grab here for $15, or you can roll the dice that you'll be able to get in at the door.  This one will likely sell out, so you might as well just go ahead and get there early to make a night of it.
THE CLEAN
If not from Dunedin New Zealand (population ~100,000), The Clean would likely be a household name, and you would be listening to old scratchy vinyl that you stole out of your cool dad's collection.  The band formed in 1978, and was one of the most influential players in the "Dunedin Sound" with other bands of the era, like The Bats, on New Zealand's largest record label, Flying Nun Records.  Their trademark drone pop is filled with hypnotizing organs, simple yet catchy riffs, and a everlasting sound that numerous indie bands of today are still trying to duplicate.  With a relentless following from those in the know, this possibly once in a lifetime event in Music City, is a not to miss show.  Don't screw up.
BOOGARINS
What The Clean have been bringing to us for decades, Brazilian upstart pop psychsters, Boogarins, have perfected in a very short period of time.  Hailing from Goiânia in central Brazil, these youngsters possess a significantly aged panache.  Already touring the globe in support of their debut As Plantas Que Curam (translated from Portuguese, 'The Plant That Heals'), they hit Nashville after almost five months on the road supporting the likes of Neutral Milk Hotel and Guided By Voices for the final stop on their North American tour.  This live video below, while jammy-er than their recorded work, should give you an idea of what their flavor of psych is all about.
The Clean and Boogarins perform tonight (August 28th) at The Stone Fox. The show is 18+, begins at 9pm (doors at 5pm), and tickets are available for $15.